Starting Out
carecareers has all the information and job opportunities you'll need for a rewarding career in the Disability, Community and Aged Care sector.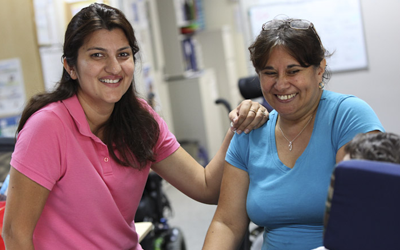 You'll discover who the sector suits and the benefits and rewards it has to offer.
Try taking our career quiz to find out what kind of role would best suit you.
Read about the wide variety of roles available in the sector, and our career advice and tips to help you secure the one you want.
You can check our Employer Directory to learn about the variety of organisations in the Disability, Community and Aged Care sector and the job board to find roles in your local area.
When you are ready you can register to have jobs sent to your inbox and enjoy exclusive content. You can also attract the right employers in People Search.
And if you want to look at qualifications our Course hub is the place to start.
We know that it's a big deal to change career. You've already taken your first step by reading this page and if you continue the rewards are considerable.
Our career centre can help with free, independent advice at any stage of your journey. Contact us on info@carecareers.com.au .