Look for an employer
Search the carecareers Employer Directory below by location or employer name – you may just find your next employer!
---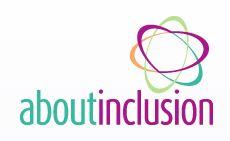 Address
2/78-80 Wynter Street
Taree
New South Wales
2430
About Inclusion (Manning Valley Respite Care Services Ltd)
At About Inclusion we focus on flexible service delivery to meet your goals and aspirations. We work with families and whole of staff to meet your needs in a supported flexible way. As a person centred and flexible organization we will work with you to develop an individual plan.
We are well connected with our local and business community, other service providers and community organizations to develop social enterprises where people can have a meaningful role in their community following their passions and interests.
We aim to locate or create spaces in the community where people can come together to share their ideas with people of similar age and interests. Our day programs offer participation in existing local leisure and recreational opportunities.
Most day programs focus on the following types of activities:
Skills development
Adult education, including vocational activities
Community participation; and
Recreation and leisure.
Our day Programs aim to embrace and promote diversity in our community, for people with disability to flourish and have richer and fuller lives through a connected, inclusive, strengthened community aligned for a sustainable, effective future.
Because all parents need time for themselves occasionally, we endeavour to provide respite and social support as flexibly as possible to best meet the needs and requests of each family.The service enables young people with disability to enjoy community life more fully, to take part in activities of their choosing and to participate in leisure outings.This is facilitated in several ways:
Suitable volunteers are linked with individuals to provide respite in their home, as a host family, for up to 48 hours per month.We also provide respite in the home of the people we support.
One to one links with volunteers and staff for leisure outings to enable people withdisability to enjoy community life more fully, or to take part in a course or activity of their choosing.
Social Support offers group outings in the community for teenagers; and regular outings for adults.Small and larger group weekends and supported holidays away from the area are also offered.
Flexible Respite Package funding is allocated to individuals by an allocation panel. Families develop a respite plan which best meets their needs.Packages are allocated to people with high, or moderate support needs, young people with disability with an older carer, teenagers at risk of expulsion or suspension from school, and families of Aboriginal or Torres Strait Islander background.
After school and vacation care for secondary school aged children with disability, in conjunction with the Department of Education at Chatham High school.
---
---
Home maintenance and modification
Social development
High/low and complex support
Administration Coordinator
Community Care Worker
Frontline Support
Program Facilitator
Project Officer
Social Educator
Volunteer