Look for an employer
Search the carecareers Employer Directory below by location or employer name – you may just find your next employer!
---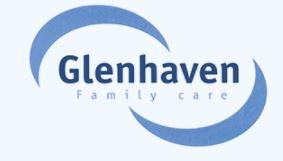 Address
41 Clayton Rd,
Ulverstone
Tasmania
7315
VISION
Glenhaven Family Care is a Christ centred organisation dedicated to keeping families together in a safe environment.
MISSION
Supporting and equipping families within a caring environment, by providing innovative programs, partnership, and advocacy to break the cycle of disadvantage that affects vulnerable children, young people and their families.
KEY VALUES
COMPASSION responding with kindness, sensitivity and understanding of each other
HOPE looking forward to new possibilities by creating a new story with a positive future.
RESPECT recognising the worth of each individual, treating others as we want to be treated
INTEGRITY in our interactions with others we are accountable, transparent, honest and just.
SUPPORT strengthening positive relationships to empower people to develop independence.
---
---
Allied health care
Assessment and case management
Children's services
Day centre/Drop-in centre
Disability Employment Network
Skills development
Social development
Complex support
High and complex support
High support
High/low and complex support
Childcare Worker
Community Care Worker
Coordinator
Day/Drop-In Centre
Disability Support Worker
Family Worker
Social Worker
Volunteer
Youth Worker