Look for an employer
Search the carecareers Employer Directory below by location or employer name – you may just find your next employer!
---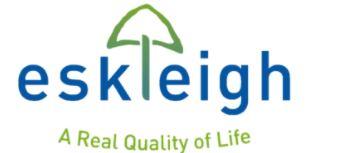 Address
16087 Midland Hwy
Perth
Tasmania
7300
Welcome to Eskleigh
At Eskleigh we provide a range of disability support services to Tasmanians. Our Service provides support for people with varying levels of physical and intellectual disability including: spinal injury, Acquired Brain Injury, aneurysm and stroke.
Why Choose Eskleigh?
If you or someone in your family has a physical or intellectual disability, let us help you make the very most of life's opportunities and be part of a supportive network that understands and respon...
Working with Eskleigh
At Eskleigh, we are always looking for people with the right skills, abilities and attitude, to join our organisation. There are many and varied roles within our organisation, each as vitally importan...
Attendant Care Services
For many people with a disability, maintaining a level of independence is incredibly important for their emotional well-being. Hence, one of our most valuable services we offer at Eskleigh is the in-...
Activities & Programs
We have a range of activities available to our residents to help enrich their stay with us, from poetry and art and craft to swimming and fishing. Click here to see the full list.
---
---
Allied health care
Assessment and case management
Australian Disability Enterprise
Disability Employment Network
Respite and support
Skills development
Social development
Complex support
High and complex support
High and low support
High support
High/low and complex support
Low and complex support
Assessment & Case Management
Assessment and case management
Case Manager
Childcare Worker
Community Care Worker
Coordinator
Employment Development Officer
Volunteer
Youth Worker