Look for an employer
Search the carecareers Employer Directory below by location or employer name – you may just find your next employer!
---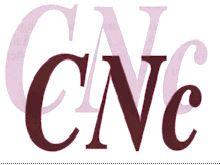 Address
Abermain School of Arts Building, 209 Cessnock Road
Abermain
New South Wales
2326
Coalfields NeighbourCare is a (HACC) Home and Community Care funded program, which assists people who reside in the Cessnock Local Government Area, who experience some difficulty with the normal tasks of daily living.
We are jointly funded by the State and Federal Governments, managed by a community based management and designed to offer, a range of support services to the frail aged, younger people with disabilities and their carers.
Who can use Coalfields NeighbourCare?
Coalfields NeighbourCare can help younger people with disabilities, people who are frail aged and/or relatives and carers looking after those in their homes.
How can you obtain service?
Just ring Coalfields NeighbourCare on (02) 49304706 (or have a friend ring) to arrange for the Coordinator to visit you and discuss your needs. If Coalfields NeighbourCare is unable to assist you, the Manager will let you know of other available services and arrange a referral if required.
How can you help this service?
We are always grateful for the assistance of our dedicated volunteers. If you can spare some time to assist with some of the services we provide we would appreciate your call.
---
---
Australian Disability Enterprise
High/low and complex support
Administration Coordinator
Community Care Worker
Frontline Support
Personal Care Assistant
Transport and Facilities