Look for an employer
Search the carecareers Employer Directory below by location or employer name – you may just find your next employer!
---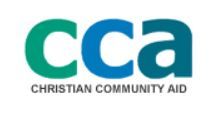 Address
12 Lakeside Road
Eastwood
New South Wales
2122
Christian Community Aid Service
Christian Community Aid (CCA) is a non-profit community service organisation.
CCA was established in 1965 to "provide help to the needy through a trained social worker and voluntary helpers" in an area "two miles around Eastwood Methodist Church".
A legacy of £1300 given to the Church to support such work was used to launch CCA. Within 18 months CCA was receiving support from every denomination in the Eastwood-Epping district.
From these small beginnings CCA has now grown into a multi-service organisation providing community services to multiple local government areas in Sydney.
CCA is governed by a volunteer Board committed to applying the highest level of ethical practice to all aspects of CCA's organizational governance. The professional knowledge and experience of our Board members ensure that CCA fully meets its legal, financial and fiduciary obligations.
---
---
Assessment and case management
Children's services
Community access/Social participation
Community transport
Meals and food services
Policy and advocacy
Skills development
Social development
Administration
Counsellor
Manager/Supervisor
Program Facilitator
Social Worker
Volunteer