Look for an employer
Search the carecareers Employer Directory below by location or employer name – you may just find your next employer!
---
Australian Foundation for Disability (AFFORD)

Your employer of choice
Afford is an employer of choice, offering supportive and flexible working conditions, generous salary packaging and career advancement opportunities.
At AFFORD, we believe that the excellence we deliver through our programs and services is a testament to the exceptional staff that we attract. As a person-centred organisation, we care for the development and well being of our customers, as well as our staff at the front line.
We value every staff member and strive to provide engaging and challenging opportunities and training for personal and professional growth and development.
We foster a team environment and also provide a range of activities for staff to socialise, have fun and share in each other's successes.
We empower our staff to be the best that they can be, to deliver the best for our clients.
To discuss career opportunities, please contact our HR department on 02 8805 3700.
MISSION, VISION AND VALUES
Afford VISION
Afford is the partner of choice, supporting people with disability to shape their own lives.
Afford MISSION
To provide innovative and flexible high quality support to enhance lifestyle, learning and vocational opportunities for people with disabilities, their families and carers
Afford VALUES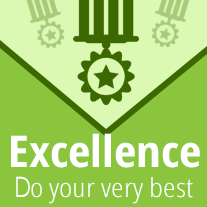 ---
---
Assessment and case management
Australian Disability Enterprise
Community access/Social participation
Day centre/Drop-in centre
Disability Employment Network
Domestic services
Skills development
Social development
High and low support
High/low and complex support
Administration
Administration Coordinator
Case Manager
Community Care Worker
Community Transport Officer
Corporate/Management
Disability Support Worker
Employment Development Officer
Family Worker
Finance Manager
Frontline Professional
Frontline Support
HR Coordinator
Manager/Supervisor
Occupational Therapist
Personal Care Assistant
Residential Support Worker
Social Educator
Social Worker
Speech Pathologist
Telemarketer
Transport and Facilities
Volunteer