Events
Participating in a community or job seeker event is a great way to find out more about the disability and community care sector and to expand your network. Events can include open days, awareness days or weeks and expos.
---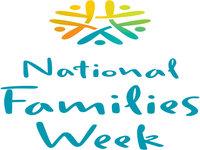 Location of Event
Australia
ACT
15 May 2017 until 21 May 2017
Families Australia
National Families Week is a time to celebrate with your immediate family, make contact with your extended family and friends and share in the enjoyment of family activities within the wider community. It is a time to celebrate the meaning of family and to make the most of family time.
National
---
---