projectABLE in Victoria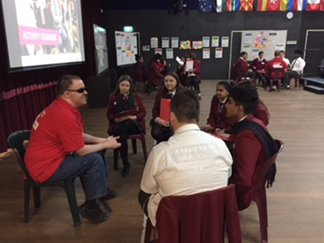 The Department of Education and Training (DET) is supporting projectABLE workshops across Victoria for TAFE students, and for secondary school students in Years 10, 11 and 12.
projectABLE workshops are 3.5 hour workshops led by people with disability, which build disability awareness and promote social inclusion in the community. We also introduce students to the diversity of roles available in the community care and disability sector - one of the fastest growing workforces in Australia.
Students participate in hands-on activities, group exercises, 'down-to-earth' discussion with people with disability, Q&A with workers in the sector. Every participating student receives a Certificate of Participation and free access to the carecareers Disability Induction Program.
Go to our the projectABLE website to see our presenters talking about the workshops. For more information please contact:
projectABLE Student Engagement Manager
Mary Lou McPherson
E: Marylou.mcpherson@nds.org.au
M: 0491 226 509