Carecareers in South Australia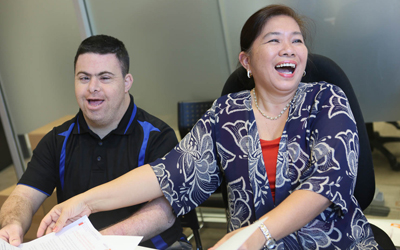 If what you need is a rewarding role in South Australia in which you can help others to achieve their goals, then this is a great place to start.
In Adelaide and across South Australia, more new jobs are being created in Disability, Community and Aged Care than in any other sector. It's an exciting time as the sector is expanding and helping to transform the lives of those in the community.
On these pages you'll find information on what is happening in South Australia – both in Adelaide and across the State - what and where the jobs are, who is employing and what they are looking for, as well as how to go about finding the role that suits you.
You'll also find useful advice if you are starting out, information about the NDIS, training, job opportunities in Adelaide and the rest of SA, events and much more.
All kinds of people have made a successful career change into our sector. Read here about Mark who used to work for Holden.
LATEST NEWS
The South Australian Government, with the support of the National Disability Insurance Agency (NDIA), is hosting a series of community expos to provide information on the rollout of the NDIS.
The expos bring together representatives from the SA Government, the NDIA and service providers, and will give you a chance to hear more and ask questions about how the NDIS will affect you.
Everyone is welcome to attend but you will need to register.
Details of the events can be found here