NDIS in NT
The National Disability Insurance Scheme (NDIS) roll-out is bringing big changes and an expansion of the disability sector around Australia.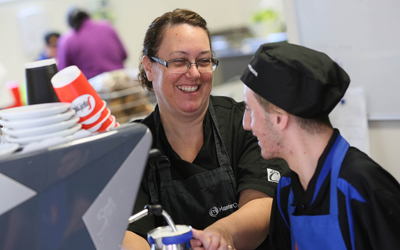 It's a once in a generation reform that will improve the lives of Territorians with disability.
The NDIS is designed to deliver greater choice and control for participants – people with disability and their families. And that means it could bring in a greater variety of roles, as well as more interesting and rewarding work for people employed in the sector.
The NDIS is being progressively rolled out across the NT and all eligible residents will be covered by July 2019.
Where can I find more information?
Read about upcoming NDIS events in NT on the NDIS site.
Subscribe to the NDIS e-newsletter for the latest news and information about the scheme.