NDIS
The National Disability Insurance Scheme (NDIS) is the most exciting development in the disability sector in a generation.
NDIS offers People With Disability choice, flexibility and control, and is transforming lives. Participants have the opportunity to develop a plan which helps meet their needs today and build a better life for the future.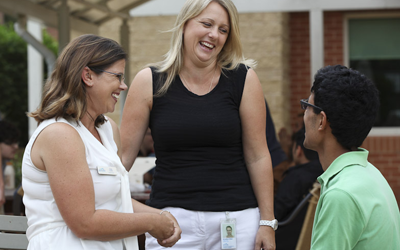 Read some of the success stories on the Every Australian Counts website here
First launched in four Trial Sites in July 2013, the full national roll-out of the NDIS is scheduled to be completed in 2019.
The roll-out is also bringing a massive expansion of the disability sector and it is estimated that the workforce will more than double with over 70,000 new jobs. And what's exciting is that the variety of different roles is also expanding hugely to meet the demand
That means there has never been a better time to think about work in the disability sector. Come join us!
Read more about the NDIS and the National Disability Insurance Agency (NDIA) on their website here