NDIS in South Australia
The National Disability Insurance Scheme (NDIS) roll-out is bringing a massive expansion of the disability sector and it is estimated that the workforce will double in size.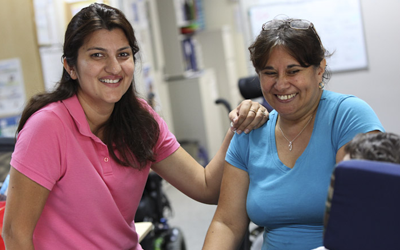 It's a once in a generation reform that will improve the lives of people with disability.
The NDIS is designed to deliver greater choice and control for participants – people with disability and their families. And that means it's bringing in a greater variety of roles, as well as more interesting and rewarding work for people employed in the sector.
Where can I find more information?
Read about upcoming NDIS events in South Australia on the NDIS site
Subscribe to the NDIS e-newsletter for the latest news and information about the scheme.l