NDIS in South Australia
The National Disability Insurance Scheme (NDIS) roll-out is bringing a massive expansion of the disability sector and it is estimated that the workforce will double in size.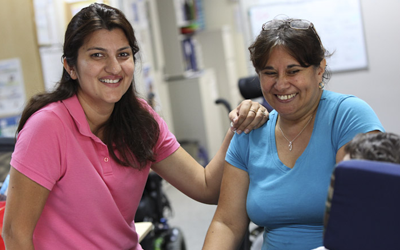 It's a once in a generation reform that will improve the lives of people with disability.
The NDIS is designed to deliver greater choice and control for participants – people with disability and their families. And that means it's bringing in a greater variety of roles, as well as more interesting and rewarding work for people employed in the sector.
The NDIS first became available in South Australia in July 2013 for children aged 13 and under.
Full details of the NDS rollout in South Australia have been finalised and it will be operating State wide by July 2018.
Where can I find more information?
Read about upcoming NDIS events in South Australia on the NDIS site
Subscribe to the NDIS e-newsletter for the latest news and information about the scheme.l
LATEST NEWS
The South Australian Government, with the support of the National Disability Insurance Agency (NDIA), is hosting a series of community expos to provide information on the rollout of the NDIS.
The expos bring together representatives from the SA Government, the NDIA and service providers, and will give you a chance to hear more and ask questions about how the NDIS will affect you.
Everyone is welcome to attend but you will need to register.
Details of the events can be found here