Expression of Interest - Volunteer / SCOSA / South Australia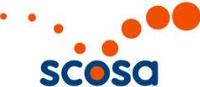 Advertiser details
The Spastic Centres of South Australia Inc (SCOSA)
---
scosa, the Spastic Centres of South Australia Inc, provides services and support for people with disabilities. scosa develops and promotes the potential of people with disabilities through individual choice, community inclusion and meaningful participation.
scosa is committed to creating fun and engaging activities, leading to enhanced social and life skills for our clients, extending capacity to contribute within families and communities.
At scosa we make a commitment to enhancing potential, opportunities and participation.
Volunteers can assist in a variety of ways, for example:
Assist clients with recreational activities in a hub environment

Assisting a person with a disability to learn skills, eg. communication development, recreational skills, craft, health and beauty, cooking etc

Volunteers may also support staff with tasks that are of benefit to people with disabilities but do not have any direct contact eg, Hub maintenance, fundraising, administration and community networking
What do I need to be a Volunteer?
A positive attitude towards people with a disability

Able to commit your time for a minimum of 6 months
Current DCSI Clearance for working with people with a disability
If you would like to be considered for volunteer work please apply now
Please include the following with your application:
A cover letter detailing your reason for wanting to volunteer and the specific skill set you can contribute to our clients
Your resume
A current DCSI clearance for working with people with a disability
Two referees
Your availability
---
This job has expired
This job has expired
---
Job Details
| | |
| --- | --- |
| Country | Australia |
| Location | Adelaide |
| Profession | Volunteer / Working with People with Disabilites |
| Worktype | Volunteer |
| Sector | NFP |
| Date Posted | 11/01/2017 |
| Expiry Date | 09/02/2017 |
---
Actions