Donation Ball Collectors / SCOSA / South Australia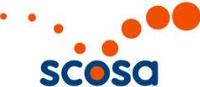 Advertiser details
The Spastic Centres of South Australia Inc (SCOSA)
---
Volunteer for scosa Donation Ball Collectors
You can help make a positive difference to the lives of hundreds of South Australians living with disabilities.
Donation Ball Collectors
This role provides a fun, sociable, on-the-road experience and an opportunity to network and engage with corporate and local businesses.
scosa has over 600 donation balls (money collecting facilities) on counters throughout metropolitan and regional areas of South Australia.
Working as a team with another person, you will have the opportunity to drive to South Australian businesses that host donation balls, converse with shop owners, replace full donation balls and approach businesses that are not yet involved, encouraging them to support scosa by becoming donation ball hosts.
What we will provide
A fun and rewarding experience in volunteering and a corporate car for collecting donation balls.
What you will need
A current police clearance (acquired less than three months ago)
A full current South Australian driver's licence
Availability to work one 6 hour shift per week during business hours (Mon - Fri, 9am-5pm)
APPLY NOW
with your resume and a covering letter and let us know how you can help us make a difference.
---
This job has expired
This job has expired
---
Job Details
| | |
| --- | --- |
| Country | Australia |
| Location | Adelaide |
| Profession | Volunteer / Working with People with Disabilites |
| Worktype | Volunteer |
| Sector | NFP |
| Date Posted | 11/01/2017 |
| Expiry Date | 09/02/2017 |
---
Actions