Maintenance Coordinator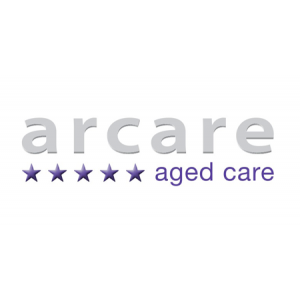 Advertiser details
Arcare
https://erecruit1.mercury.com.au/Arcare/
Contact details
---
Position Details
Reference Number 17815 Position Title Maintenance Coordinator Employment Type Permanent Part Time Organisation Unit Sanctuary Manors Location Arcare Sanctuary Manors - 38-56 Caseys Road Hope Island 4212 Weekly Divisor (hours) Position Summary
WE BELIEVE RELATIONSHIPS CHANGE LIVES!ARCARE SANCTUARY MANORSMAINTENANCE OFFICER -Permanent Part Time Position - Wed: 08:30am - 16:30pm; Thursday & Friday: 10:00am-15:00pmReference number: 17815Arcare Sanctuary Manors:
An exciting opportunity exists for an MAINTENANCE OFFICER to join the team at Arcare Sanctuary Manors. This elegant residence is built around a lavish hedge garden, and inside is just as impressive with 39 beautifully spacious and modern private suites.
About Arcare:
With our first aged care residence constructed in 1997, Arcare is the largest private residential aged care provider in Australia. Beyond the luxurious surroundings of our residences, our residents are supported by our innovative relationships first approach to celebrating and supporting old age. This approach is driven by our Arcare values of Relationships, Uniqueness, Partnerships and Flexibility.
Arcare believes that care and support is shaped by the quality of the relationships and interactions between clients, families and employees. That's why we are committed to supporting and valuing the wellbeing and contribution of all those involved in the caring relationship.
About yourself:
Knowledge and proven experience in general site maintenance and upkeep including roadway, paving, lawns, gardens, and buildings (inside and outside)
Able to liaise with services trade people and external providers
Computer proficient - logging maintenance requests
Have a genuine interest in and respect for the unique personality, history and values of our Residents
Possess a compassionate, courteous and supportive nature
What you will be doing:
Reporting directly to the Resident Manager, you will have a hands-on role in the safe provision of general and preventative maintenance on site. This includes assisting with general building upkeep, as well as assisting with our residents' requests for their individual rooms. As you will be working with staff, residents and external visitors around you, you will also ensure that your work is conducted in a safe, well organised and professional manner. You are also required to have a valid driver's licence as some on call response is necessary.
In return for your commitment to us and our Residents, we will provide you with flexibility, on the job training and excellent employment conditions.
If you would like to find out more about how you can become a part of the Arcare team visit our website - www.arcare.com.au/careers and follow the link to apply
Arcare SANCTUARY MANORS is a smoke free site. All applicants are required to undergo a National Police Record Check
Selection Criteria Desirable: Knowledge and proven experience in general site maintenance and upkeep including roadway, paving, lawns, gardens, and buildings (inside and outside)
Desirable: Able to liaise with services trade people and external providers
Desirable: Computer proficient - logging maintenance requests
Desirable: Have a genuine interest in and respect for the unique personality, history and values of our Residents
Desirable: Possess a compassionate, courteous and supportive nature Contact Person Jamee Cook Contact Number Closing Date 23/04/2019 Position Description Maintenance Coordinator.pdf
---
This job has expired
This job has expired
---
Job Details
| | |
| --- | --- |
| Country | Australia |
| Location | All Gold Coast, Gold Coast |
| Profession | Real Estate & Property |
| Worktype | Part Time |
| Date Posted | 18/04/2019 |
| Expiry Date | 23/04/2019 |
| Reference Number | 17815 |
---
Actions