Maintenance Coordinator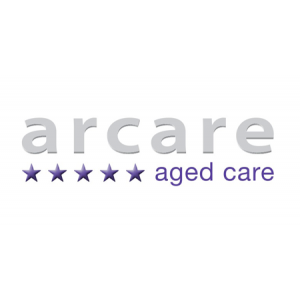 Advertiser details
Arcare
https://erecruit1.mercury.com.au/Arcare/
Contact details
---
Position Details
Reference Number 17809 Position Title Maintenance Coordinator Employment Type Permanent Full Time Organisation Unit Arcare Oatlands Location Arcare Oatlands - Cnr Prindle St & Kelvin Crt, Oatlands, NSW 2117 Weekly Divisor (hours) Position Summary
WE BELIEVE RELATIONSHIPS CHANGE LIVES!ARCARE OATLANDS
MAINTENANCE COORDINATOR
Reference number: 17809
ARCARE OATLANDS
Arcare Oatlands is a brand new 110 bed aged care residence. Arcare Oatlands, in the picturesque leafy green surrounds of Parramatta minutes from the Oatlands Golf Course, sets a benchmark in the region for the standard of design in residential care. Well serviced by public transport with parking available onsite, Arcare Oatlands creates a stylish backdrop for first-class comforts and beautiful private suites to cater for 110 residents. Arcare is the largest private provider of aged care nationally, excelling in staff education and development, innovation in care and a supportive team environment with opportunities for internal promotion as the company expands in NSW.
About Arcare:
With our first aged care residence constructed in 1997, Arcare is the largest private residential aged care provider in Australia.
Beyond the luxurious surroundings of our residences, our residents are supported by our innovative relationships first approach to celebrating and supporting old age. This approach is driven by our Arcare values of Relationships, Uniqueness, Partnerships and Flexibility.
Arcare believes that care and support is shaped by the quality of the relationships and interactions between clients, families and employees. That's why we are committed to supporting and valuing the wellbeing and contribution of all those involved in the caring relationship.
About yourself:
Knowledge and proven experience in general site maintenance and upkeep including roadway, paving, lawns, gardens, and buildings (inside and outside)
Able to liaise with services trade people and external providers
Computer proficient - logging maintenance requests
Have a genuine interest in and respect for the unique personality, history and values of our Residents
Possess a compassionate, courteous and supportive nature
What you will be doing:
Reporting directly to the General Services Manager, you will have a hands-on role in the safe provision of general and preventative maintenance on site. This includes assisting with general building upkeep, as well as assisting with our residents requests for their individual rooms. As you will be working with staff, residents and external visitors around you, you will also ensure that your work is conducted in a safe, well organised and professional manner. You are also required to have a valid driver's licence as some on call response is necessary.
In return for your commitment to us and our Residents, we will provide you with flexibility, on the job training and excellent employment conditions.
If you would like to find out more about how you can become a part of the Arcare team visit our website - www.arcare.com.au/careers and follow the link to apply
Arcare OATLANDS is a smoke free site. All applicants are required to undergo a National Police Record Check
Selection Criteria Desirable: Management and supervisory experience
Desirable: Are you experienced in site maintenance requirements; including, but not limited to, the upkeep of roadway, paving, lawns, gardens, building (inside and outside)?
Essential: Trade Qualification.
Essential: Do you have relevant industry experience, working in a similar general maintenance role?
Essential: Do you have the ability to access and query any repairs and quotations provided to ensure fair and reasonable cost of repairs is submitted? Contact Person Scott Collis Contact Number Closing Date 05/05/2019 Position Description MAINTENANCE COORDINATOR.pdf
---
Apply
Apply
---
Job Details
| | |
| --- | --- |
| Country | Australia |
| Location | Parramatta & Western Suburbs, Sydney |
| Profession | Real Estate & Property |
| Worktype | Full Time |
| Date Posted | 25/04/2019 |
| Expiry Date | 05/05/2019 |
| Reference Number | 17809 |
---
Actions