Cafe Attendant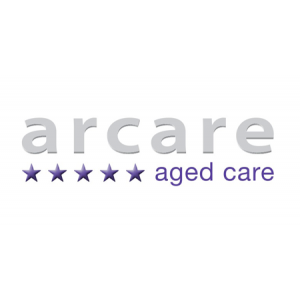 Advertiser details
Arcare
https://erecruit1.mercury.com.au/Arcare/
Contact details
---
Position Details
Reference Number 17897 Position Title Cafe Attendant Employment Type Permanent Part Time Organisation Unit Arcare Keysborough Location Arcare Keysborough - 85 Stanley Rd, Keysborough VIC 3173, Arcare Keysborough - 85 Stanley Road, Keysborough VIC 3173 Weekly Divisor (hours) Position Summary
ARCARE KEYSBOROUGHCAFÉ ATTENDANT
Five-star aged care
Part Time Position Available: Monday to Friday (10:00-16:00)
Reference number: #17897
Arcare Keysborough is currently looking for an experienced Café Attendant with a genuine passion for Aged Care to join our team. Specifically, we are seeking a
part time
café attendant to work
Monday to Friday (10:00-16:00)
. You must be available to work the 5 shifts every week.
ABOUT ARCARE:
With our first aged care residence constructed in 1997, Arcare is the largest private residential aged care provider in Australia. We currently have over 36 residences throughout Victoria, New South Wales and Queensland.
Beyond the luxurious surroundings of our residences, our clients are supported by our innovative relationships first approach to celebrating and supporting old age. This approach is driven by our Arcare values of Relationships, Uniqueness, Partnerships and Flexibility.
Arcare believes that care and support is shaped by the quality of the relationships and interactions between clients, families and employees. That's why we are committed to supporting and valuing the wellbeing and contribution of all those involved in the caring relationship.
ABOUT YOURSELF:
Successful applicants must have experience within a similar role and hold a current Food Handling certificate. You will also be required to demonstrate excellent communication skills, a high level of interpersonal skills, as well as work effectively in a team environment.
In return for your commitment to us and our clients we will provide you with flexibility, on the job training and excellent employment conditions.
If you would like to find out more about how you can become a part of the Arcare team visit our website - www.arcare.com.au/careers and follow the link to apply.
Applications close 31 May 2019
Due to the high volume of applications, only successful candidates will be contacted.
Arcare Keysborough is a smoke free site. All applicants are required to undergo a National Police Record Check
Selection Criteria Essential: Food Handling Certificate
Essential: Minimum 1 year experience working in a café as a Barista or similar role
Essential: Five star customer service
Essential: Experience in aged care, health care or similar Contact Person Belinda Italiano Contact Number Closing Date 31/05/2019 Position Description Cafe Assistant.pdf
---
Apply
Apply
---
Job Details
| | |
| --- | --- |
| Country | Australia |
| Location | Bayside & South Eastern Suburbs, Melbourne |
| Profession | Hospitality, Tourism & Travel / Other |
| Worktype | Part Time |
| Date Posted | 23/05/2019 |
| Expiry Date | 31/05/2019 |
| Reference Number | 17897 |
---
Actions