Food Services Assistant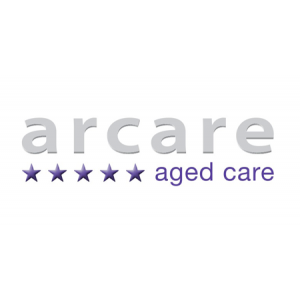 Advertiser details
Arcare
https://erecruit1.mercury.com.au/Arcare/
Contact details
---
Position Details
Reference Number 17894 Position Title Food Services Assistant Employment Type Casual Organisation Unit Arcare Pimpama Location Arcare Pimpama - 2 Halcyon Drive, Pimpama QLD 4209 Weekly Divisor (hours) Position Summary
WE BELIEVE RELATIONSHIPS CHANGE LIVES!CASUAL FOOD SERVICES ASSISTANT (KITCHEN AND CAFÉ)
Casual Positions Available - Must be available to work afternoon and day shifts
Location: Arcare Pimpama - 2 Halcyon Way, Hope Island, QLD 4209Applications closing: 03/06/2019Reference: 17894About Arcare:
With our first aged care residence constructed in 1997, Arcare is the largest private residential aged care provider in Australia. We currently have 37 residences throughout Victoria, NSW and Queensland.
Beyond the luxurious surroundings of our residences, our residents are supported by our innovative relationships first approach to celebrating and supporting old age. This approach is driven by our Arcare values of Relationships, Uniqueness, Partnerships and Flexibility.
Arcare believes that care and support is shaped by the quality of the relationships and interactions between clients, families and employees. That's why we are committed to supporting and valuing the wellbeing and contribution of all those involved in the caring relationship.
About the opportunity:
The primary role of this position is to provide residents, families and staff with assistance in the delivery of meals across the residence and support for the Café or functions; in line with service standards and the Food Safety Program guidelines.
The successful applicant will be responsible for:
Delivery of meals across dining areas within a residence.
Ability to work with other catering staff and assist with the preparation of basic food if required or directed by supervisor.
Provide support to the retail café area or for functions and events within the residence.
Provide support for function planning and delivery.
Ensure the catering facilities cleaning schedule is adhered to.
Assist customers in line with service standards, following the Food Safety Program guidelines
Model and demonstrate extensive knowledge of Arcare's Values, Relationship-centred model of care and Senses-framework.
Essential Qualification required are:
Previous experience in a catering environment or commercial ventures such as Cafe
Relevant Industry Training - Food Handling and Hygiene Certificate
Certificate 2 or 3 in catering or equivalent
To join our team, apply at www.arcare.com.au/careers
All Arcare sites are smoke free. All applicants are required to undergo a National Police Record Check
Selection Criteria Desirable: Relevant Industry Training - Food Handling and Hygiene Certificate
Desirable: Previous experience in a catering environment or commercial ventures such as Cafe
Desirable: Previous experience in Aged Care
Desirable: Excellent communication and interpersonal skills Contact Person Eva Toumbas Contact Number Closing Date 03/06/2019 Position Description Food Services Assistant.pdf
---
Apply
Apply
---
Job Details
| | |
| --- | --- |
| Country | Australia |
| Location | All Gold Coast, Gold Coast |
| Profession | Hospitality, Tourism & Travel / Other |
| Worktype | Casual |
| Date Posted | 23/05/2019 |
| Expiry Date | 03/06/2019 |
| Reference Number | 17894 |
---
Actions