Registered Nurse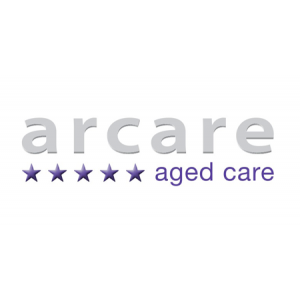 Advertiser details
Arcare
https://erecruit1.mercury.com.au/Arcare/
Contact details
---
Position Details
Reference Number 17829 Position Title Registered Nurse Employment Type Permanent Part Time Organisation Unit Arcare North Lakes Location Arcare North Lakes - 65 Endeavour BLVD, North Lakes QLD 4509 Weekly Divisor (hours) Position Summary
Senior Documentation Registered Nurse Needed
WE BELIEVE RELATIONSHIPS CHANGE LIVES! Attention all Registered Nurses wanting to make a genuine contribution and work with an amazing team with the largest private residential aged care provider in Australia! Permanent Part-Time Position Registered NurseLocation: Arcare North Lakes - 65 Endeavour Blvd, North Lakes, QLD, 4509Closing Date: 02/05/2019For an ASAP start. Job Reference: 17829About Arcare:
With our first aged care residence constructed in 1997, Arcare is the largest private residential aged care provider in Australia. We currently have 37 residences throughout Victoria, NSW and Queensland.
Beyond the luxurious surroundings of our residences, our residents are supported by our innovative relationships first approach to celebrating and supporting old age. This approach is driven by our Arcare values of Relationships, Uniqueness, Partnerships and Flexibility.
Arcare believes that care and support is shaped by the quality of the relationships and interactions between clients, families and employees. That's why we are committed to supporting and valuing the wellbeing and contribution of all those involved in the caring relationship.
About the opportunity:
We are looking for people who are flexible in their thinking and courageous in their actions. People with compassion and empathy, who understand that attitudes are contagious (and who have one worth sharing). People who can be themselves while upholding a high standard of behaviour. You will liaise with residents, families and medical professionals, and are encouraged to initiate and participate in innovative projects.
In return for your commitment to us and our residents, we will provide you with flexibility, on the job training and excellent employment conditions.
The
Registered Nurse
is responsible for leading the direct care and services team in providing quality personal, social and emotional care and support to residents and their representatives in accordance with Arcare's Values.
We are looking for people whom are of a senior Registered Nurse status, with at least 3 years' experience as an RN in Aged Care RN for the role. This senior RN will have a focus and expertise in clinical documentation whilst supporting the Clinical Managers within the facility.
Aged care experience is essential
- Whilst you require a relevant qualification in Nursing , we are looking for the right people to join us and build personally meaningful relationships with our residents, their families and your colleagues.
Successful applicants must have
:
Current AHPRA Registration in Registered Nursing
A minimum of 3 years' experience in Aged Care
Proven leadership and excellent communication displaying a high level of interpersonal skills
Possess a compassionate, caring and supportive nature
Be relationship centred approach to care and supervision
Expertise in medication administration and wound care with a commitment to ongoing clinical excellence
Have a genuine interest in and respect for the unique personality, history and values of our residents
Applying
If you would like to find out more about how you can become a part of the Arcare team visit our website - www.arcare.com.au/careers and follow the link to apply.
All applicants are required to undergo a National Police Record Check. Please note: Police check is required to be within 6 months of the issue date. ** Please note due to the high number of responses only short-listed applicants will be contacted.
Selection Criteria Essential: A minimum of 3 years' experience in Aged Care
Essential: Current AHPRA Registration in Registered Nursing
Essential: Expertise in medication administration and wound care with a commitment to ongoing clinical excellence
Essential: Senior Registered Nurse with a focus and expertise in clinical documentation Contact Person Brooke Arbon Contact Number Closing Date 02/05/2019 Position Description Registered Nurse.pdf
---
This job has expired
This job has expired
---
Job Details
| | |
| --- | --- |
| Country | Australia |
| Location | Northern Suburbs, Brisbane |
| Profession | Healthcare & Medical / Nursing: RN & Div 1 |
| Worktype | Part Time |
| Date Posted | 02/05/2019 |
| Expiry Date | 02/05/2019 |
| Reference Number | 17829 |
---
Actions