Regional Coordinator, Aspect Choose and Connect South Australia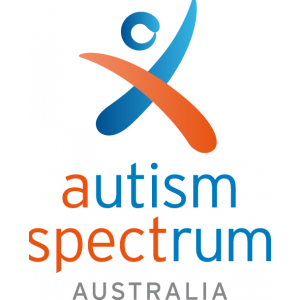 Advertiser details
Autism Spectrum Australia (ASPECT)
Contact details
---
Are you looking to progress your career? Newly created role with a business development focus
Managing and developing
individualised
services to support people with autism to achieve their goals
Part time, 22.8 hours per week Monday to Friday (preferably 4 days x 4.5 hours per day and 1 day x 4.8 hours per day)
12 month maximum term contract
Competitive remuneration package offered (depending on qualification & experience)
Excellent tax effective PBI salary packaging benefits
Establishing and growing services in Ashford and surrounding region of South Australia
About Aspect Choose and Connect:
Community based and individualised services for people on the autism spectrum. The focus is on the development of individual programs based on the specific interests, wants and needs of each individual.
About this role:
You will be responsible for the coordination of a team of staff in the day-to-day delivery of services and programs. In consultation with the Community Engagement and Operations Manager , you will develop high quality services and programs for people with complex support needs to achieve personal outcomes. In this hands-on role, you will also provide direct support to people on the autism spectrum with a focus on role-modelling and mentoring for staff.
Click here to view the Position Profile.
Key responsibilities include:
Collaborate with families, carers, colleagues and other key stakeholders to optimise outcomes for people on the autism spectrum
Oversee the coordination of services and activities delivered by Support Workers, ensuring high quality service using a person centred approach
Implement proactive strategies to facilitate relationship building between staff, families and carers
Resolve complaints and conflicts in accordance with Aspect's policies, guidelines and procedures
Implement and review data collection of the Person Centred Plan for people, in collaboration with the individual, families and other stakeholders
Skills, experience and qualifications:
Relevant certificate, diploma or degree or substantial years of relevant experience in the area of disability services
Experience implementing person centred and human rights based approaches
Knowledge and experience of using positive behaviour support to work with individuals with challenging behaviours
Good communication skills, both written and oral, including report writing skills
Strong administrative and organisational skills
Experience of actively supporting staff and other stakeholders through change
Experience building and maintaining relationships with all stakeholders, including resolving difficult issues
Knowledge of Disability Services Standards and requirements under relevant legislation
Experience developing & implementing programs that meet the needs and interests of individuals
Ability to coach staff to implement empowering practice to increase independence and achieve personal outcomes
Current valid driver's licence and use of own vehicle for business purposes
Current Child-Related Employment Assessment (DCSI) and Reporting to Abuse and Neglect (RAN) certificate
A National Police Check clearance is a requirement and Aspect will arrange this. You may be required to provide an International Police Check clearance.
What we offer:
As a Public Benevolent Institution (PBI), Aspect employees receive tax-effective salary packaging opportunities including $15,899 each year tax free, increasing the value of your take-home pay. Click here for a
summary
of some of the benefits you can access when working at Aspect.
These roles are covered by the Federal Social, Community, Home Care and Disability Services Industry Award & are classified at Level 4, depending on qualifications and experience. We focus on providing a positive work and learning environment for staff.
To Apply:
Please attach your resume and cover letter and complete the candidate questionnaire as part of Aspect's online recruitment process.
Aboriginal and Torres Strait Islander people are encouraged to apply.
Enquiries should be directed to:
Shannon Gregory, Regional Coordinator on 0466 455 661.
For more information about Aspect: www.autismspectrum.org.au .
Autism Spectrum Australia (Aspect) is committed to providing an environment free from abuse, neglect and exploitation of the people we support.
---
This job has expired
This job has expired
---
Job Details
| | |
| --- | --- |
| Country | Australia |
| Location | All Adelaide, Adelaide |
| Profession | Disability Jobs / Service Co-ordinators |
| Worktype | Part Time |
| Date Posted | 22/05/2019 |
| Expiry Date | 21/06/2019 |
| Reference Number | ASPECT937 |
---
Actions