Disability Support Workers / Rockhampton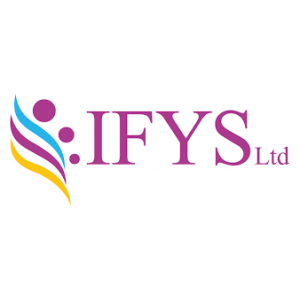 Advertiser details
Integrated Family and Youth Service (IFYS Ltd)
www.ifys.com.au
---
Work at various locations across the Rockhampton Region
Assisting consumers in all aspects of personal care
We provide a personal centered, outcome focused, culturally responsive and collaborative service
IFYS have been providing services for over 39 years in Queensland and are well established in Rockhampton. At IFYS you will be joining a team of qualified and skilled staff and have potential to work across programs and sectors.
Supports By Design (an IFYS Ltd initiative) is a registered NDIS provider and is currently looking for reliable, energetic Disability Support Workers to join the team. The key responsibilities of this role include:
Assisting consumers in all aspects of personal care - ensuring professional standards and hygiene are always maintained
Implement learning and skill development programs
Assisting consumers in all aspects of household duties (cleaning, washing of dishes and clothes, preparation of meals, shopping etc.)
Administering medication as directed and maintaining the medication register
Transporting consumers to activities, shopping and other destinations
To be successful in this role you must:
Be flexible to work at various locations across the Rockhampton Region
Record keeping and completing required documentation
Skills in the use of computers and data bases
Have your own reliable, comprehensively insured car and a current drivers license
Possess a mobile phone
Possess effective listening and communication skills and the empathy required to relate with others with dignity and respect
Ability to implement and facilitate planned activities resulting in greater community access and support
Experience with managing complex behaviors is advantageous but not essential
Hold or be willing to obtain within 3 months of employment a Certificate III, Certificate IV, Diploma or Advanced Diploma in Disability; Mental Health; Individual Support; or Aged Care
Possess a mobile phone - for the purpose of being contactable when on shift
In addition, ideally you will ideally hold a First Aid certificate (desirable, but not essential).
If you share our values of providing a personal centered, outcome focused, culturally responsive and collaborative service, apply today and reap the benefits of our training and development as you grow your career in one of the fastest growing industries in Australia.
Applications Close: 20 Apr 2018
---
This job has expired
This job has expired
---
Job Details
| | |
| --- | --- |
| Country | Australia |
| Location | Rockhampton & Capricorn Coast, Regional QLD |
| Profession | Disability Jobs / Support Workers |
| Worktype | Casual |
| Sector | NFP |
| Date Posted | 23/03/2018 |
| Expiry Date | 21/04/2018 |
| Reference Number | 4073204 |
---
Actions