Expression of Interest - Support Worker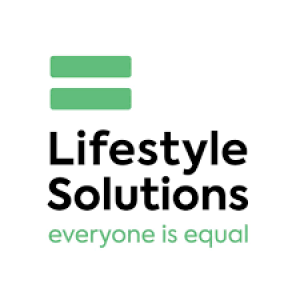 Advertiser details
Lifestyle Solutions (Aust) Ltd
http://www.lifestylesolutions.org.au
Contact details
---
Kununurra Location
Casual position for work/life balance
Growing market leader with opportunity to travel
Lifestyle Solutions is a National Accredited Not For Profit Organisation which has grown to become one of the major leaders and innovators in the Community Services sector in Australia. We have a rapidly growing workforce of 2,000 passionate and talented people who are committed to providing person centred, flexible and responsive support services within our communities.
O ur organisation specialises in Emergency Out of Home Care (OOHC) Residential Service for Children aged 4 - 17 years. The services runs 24hrs /7 days a week and a support worker will be responsible for the day to day operations of and adhering to the residential programs in Kununurra, Western Australia.
We are looking for passionate, dedicated, resilient, and trauma informed Support Workers to support the team and guide the Children in our care. We are looking for Support Workers who understands the importance of high quality services with excellent time management skills, which meet the needs of the Children and our responsibilities under the Child Care and Protection Act.
Y ou will be responsible for:
Being a strong role model/mentor to the Children, your team and the community
Ensuring the environment remains at a high quality standard (safe and hygienic) and resources are maintained
Support for the team Accurate handovers, flexibility & cooperation
Support early childhood development from a trauma informed care approach
Ensure day to day care needs are met for the Children
Create clear routines, structure and positive support practices and strategies
Essential requirements to be successful:
Experience facilitating a residential service
Experience managing and supporting teams in complex and challenging environments
Practical knowledge of the Children and Community Services Act.
Ability to work within a team and in partnership with other services in the community representing the organisation
Practice and knowledge or experience in meeting the holistic needs of Children who have experienced significant trauma and/or a disability
Understanding the obstacles living in a remote area, cultural awareness and community knowledge
Most of all to have the passion and drive to help support Children to create positive outcomes in their lives
Experience working with Children and Young People who have experienced complex trauma backgrounds
Experience working with Children and Young People who display difficult or challenging behaviours
Police Check Clearance
Desirable:
First Aid Certificate or willingness to obtain one
395 Check
IMPORTANT POINTS TO REMEMBER
This is an ongoing Expression of Interest which will be withdrawn once the vacancies have been filled.
Only applicants who are successful in progressing to an interview stage will be contacted.
Any offer of employment and subsequent continuing employment is dependent upon the applicants' capability, application, interview and selection process and completion of relevant pre-employment probity checks. All applicants are required to undergo employment screening through probity checks, prior to commencing.
Relevant checks and clearances may take between 4-6 weeks to be finalized.
Lifestyle Solutions is a Child Safe Organisation
Lifestyle Solutions is committed to building a workplace culture that values diversity and inclusion. We actively promote the employment of people with disability, Aboriginal and Torres Strait Islanders, LGBTI and other diversity groups.
Lifestyle Solutions encourages applications from people with disability and will provide reasonable adjustments in our recruitment processes and in the workplace.
Apply with
Allows you to pre-fill the application using your SEEK profile information and resumé
---
Apply
Apply
---
Job Details
| | |
| --- | --- |
| Country | Australia |
| Location | Broome & Kimberley, Regional WA |
| Profession | Community Jobs / Support Workers |
| Worktype | Casual |
| Date Posted | 23/05/2019 |
| Expiry Date | 21/06/2019 |
| Reference Number | LS2364 |
---
Actions