Support Worker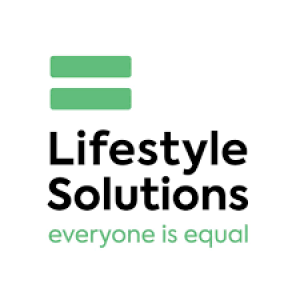 Advertiser details
Lifestyle Solutions (Aust) Ltd
http://www.lifestylesolutions.org.au
Contact details
---
Do you:Love to work with people?Are passionate about helping people who need support in the community?Get a kick out of doing a great job, bringing your authentic self to work each and every day?
Provide 1:1 support to our valued customer within a supported independent living house
Immediate Start - permanent part and full time positions available
Excellent opportunity
About the role
We are currently looking for passionate, caring Support Workers in Armidale to help manage a supported independent living house client. Our aim is to create a comfortable, safe home environment with a consistent routine to help maintain their independence as much as possible.
The range of supports will include:
positive behaviour management
independent skill building in various settings
residential in-home and drop-in home supports
community participation
supporting access to medical assessments and appointments
You will be working closely with the clinical team implementing a multi-disciplinary approach to provide the above supports as well as assisting in data collection, maintaining a person-centred process and working towards the personalised model goals and outcomes.
What you will need to succeed in this role;
Demonstrated experience working as a Support Worker (Autism exp highly regarded)
Current Drivers Licence and vehicle
Experience with supporting high needs (challenging behaviours) is advantageous
Be willing to undergo a National Police Check
Current "Provide First Aid" Certificate (or be willing to obtain)
Current Working With Children Check (preferable)
Desirable, not essential for the role
Relevant qualifications in Community Services, Disability Services or equivalent
Specialised training will be provided to all successful applicants to ensure a consistent approach, safety and team working to provide 1:1 24hr hour support model.
Lifestyle Solutions is a nationally accredited leader and innovator in the not for profit Community Services sector and is committed to providing person centred, flexible and responsive support services for our community. We are dedicated to delivering person centred solutions to our customers and are passionate about developing support systems which reflect their individuality, interests, and culture. Our core values " Own It" "Respect Lives Here" "Keep Calm and be happy" and "Make it Happen" are a true representation of what we offer. We know that GREAT support workers don't just happen by chance - they are people who flourish in teams, communicate clearly, and are calm in crisis and flexible in their responses. Support Workers are as unique and individual as the people they support. They come from a variety of backgrounds such as university students, teachers, retail assistants, or administration wizards, but they share a common passion. Their passion is to walk alongside and support people of all ages and needs, to empower them, support their dreams and to make a positive difference.
Don't miss out on this great opportunity, please apply through the link below.
Apply with
Allows you to pre-fill the application using your SEEK profile information and resumé
---
This job has expired
This job has expired
---
Job Details
| | |
| --- | --- |
| Country | Australia |
| Location | Tamworth & North West NSW, Regional NSW |
| Profession | Community Jobs / Support Workers |
| Worktype | Full Time |
| Date Posted | 16/05/2019 |
| Expiry Date | 14/06/2019 |
| Reference Number | LS2367 |
---
Actions