Personal Support Worker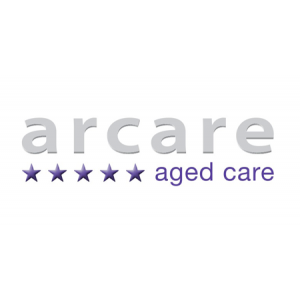 Advertiser details
Arcare
https://erecruit1.mercury.com.au/Arcare/
Contact details
---
Position Details
Reference Number 17890 Position Title Personal Support Worker Employment Type Casual, Permanent Part Time Organisation Unit Arcare Kanwal Location Arcare Kanwal - 2 Pearce Rd, Kanwal NSW 2259 Weekly Divisor (hours) Position Summary
WE BELIEVE RELATIONSHIPS CHANGE LIVES!ARCARE KANWALReference Number: 17890 PERMANENT PART TIME / CASUAL POSITIONS AIN'S / PERSONAL SUPPORT WORKERS - MEDICATION COMPETENT ARCARE KANWAL
Arcare Kanwal, formerly Magnolia Manor, sits within beautiful bushland and gardens on the New South Wales Central Coast, only a short drive to the ocean and charming local scenery. This lovely residence with its charming ambience has been enjoyed by the community since opening in 2010.
About Arcare:
Arcare believes that care and support is shaped by the quality of the relationships and interactions between clients, families and employees. That's why we are committed to supporting and valuing the wellbeing and contribution of all those involved in the caring relationship.
About yourself:
Have a genuine interest in and respect for the unique personality, history and values of our residents
Possess a compassionate, caring and supportive nature
Possess strong interpersonal and communication skills
Team player
Computer proficient
Display a relationship centred approach to care
About the opportunity:
We are looking for Personal Support Workers who are flexible in their thinking and courageous in their actions. A person with compassion and empathy, who understand that attitudes are contagious (and who have one worth sharing).
You will be responsible for providing quality personal, social and emotional care and support to our residents and their representatives in accordance with Arcare's values. Successful applicants must have a Certificate III in Individual Support/Aged Care or equivalent.
In return for your commitment to us and our residents, we will provide you with flexibility, on the job training and excellent employment conditions.
Aged care experience is essential - whilst you require a relevant qualification in nursing, we are also looking for the right people to join us and build personally meaningful relationships with our residents, their families and your colleagues.
If you would like to find out more about how you can become a part of the Arcare team visit our website - www.arcare.com.au/careers and follow the link to apply
Arcare Kanwal is a smoke free site. All applicants are required to undergo a National Police Record Check.
Arcare is an equal opportunity employer.
Selection Criteria Essential: Minimum 1-year experience working as a Personal Care Worker.
Essential: Certificate III in Individual Support/Aged Care or equivalent.
Essential: Five-star customer service.
Essential: Highly developed verbal and written communication skills. Contact Person Scott Collis Contact Number Closing Date 09/06/2019 Position Description Personal Support Worker.pdf
---
Apply
Apply
---
Job Details
| | |
| --- | --- |
| Country | Australia |
| Location | Newcastle, Maitland & Hunter, Regional NSW |
| Profession | Community Jobs / Support Workers |
| Worktype | Part Time |
| Date Posted | 23/05/2019 |
| Expiry Date | 09/06/2019 |
| Reference Number | 17890 |
---
Actions