Arts Facilitator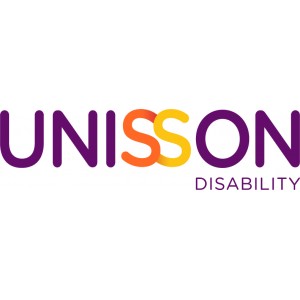 Advertiser details
Unisson Disability
www.unissondisability.org.au
Contact details
---
Rewarding career in the disabilities sector
Working with people with disabilities in an arts facilitation program
$29.46 to $32.01 per hour plus super and not for profit tax benefits
Arts Facilitator

The Arts Facilitator role is a unique opportunity to explore your own creativity through supporting others' burgeoning creative energy. The role is currently part time at 3 days a week. This service is about supporting people with disabilities to express themselves through the artistic process, participating and developing valued roles in their community, to make their own decisions about how they live their life and about providing or facilitating the support they want for their life. Support is provided focusing on the person's strengths and respecting their choices and desires.


Who we are

At Unisson Disability we are unwavering in our belief that no one should be defined by their disability. We are passionate about enabling people with disability to live their best lives, in a world that can feel more restrictive for them than for others. Being a part of the Unisson Disability team gives you the opportunity to make a real difference in one of Australia's fastest-growing and most innovative sectors. At Unisson Disability, the opportunities for human connection are extraordinary. Expect to build strong friendships with the people you work alongside and support.

Responsibilities
Facilitate individual and group training and skill development in art classes
Assist the people you support to make choices and decisions about their creativity and expression
Provide support for developing new and existing skills as identified to enhance independence in the art making
process
Promote activities that offer meaningful experiences and increase opportunities for skill development
Support and enhance individual's on-site and off-site recreation and/or art making, social and development
opportunities
Develop and maintain positive effective relationships with the families and support networks of each client
Ideal Candidate
Resilient and emotionally intelligent
Has good communication skills, including the ability to read and write records and administrative paperwork
Has the ability to work effectively independently or as part of a team to achieve the client, team and service goals
Has the ability to conduct group learning, information and art classes suitable for people we support
All our staff are required to hold a NSW driver's license (P2/full), and First Aid Certificate (or be willing to apply for one). As we work with vulnerable people, the successful candidate will also be required to undergo a Police Check.


Our culture

At Unisson Disability we understand that our people are our greatest asset. We are committed to offer a friendly place to work and a genuine, supportive team environment to grow, with a wide range of training and experienced leaders to guide you. We want to provide a 'life changing' experience not only for the people we support but for all the people that work with us.
---
Apply
Apply
---
Job Details
| | |
| --- | --- |
| Country | Australia |
| Location | North Shore & Northern Beaches, Sydney |
| Profession | Community Jobs / Support Workers |
| Worktype | Part Time |
| Salary | 29 to 32 per hour |
| Date Posted | 26/04/2019 |
| Expiry Date | 24/05/2019 |
| Reference Number | req1168_155607627667180 |
---
Actions