Support Worker - Child & Family Services (Mt Lambie)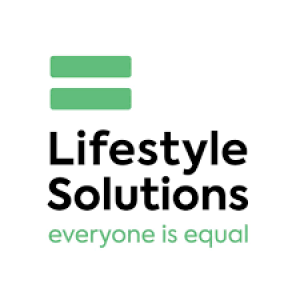 Advertiser details
Lifestyle Solutions (Aust) Ltd
http://www.lifestylesolutions.org.au
Contact details
---
About Lifestyle Solutions
At Lifestyle Solutions, we believe our staff are our best assets. We believe in ensuring equal recognition, equal treatment, and equal opportunity to all of the people we support, our customers. We know this is only possible if we have great staff.
At Lifestyle Solutions, we have our people at the heart of everything we do. Whether this is the people we support, our customers, or our diverse workforce, we strive to be a leader in the sector, a service provider of choice, a business of excellence, and a great place to work.
We're looking for people to join our passionate teams on our journey to provide a rich, productive and happy life for the people we support and in our communities around Australia.
The Opportunity
If you live in or around the Mount Lambie area and want the opportunity to support people with a disability within your community this summer, please don't hesitate to get in touch!
We have a great opportunity to connect with your community and make a positive contribution to the lives of others.
As a Support Worker you will be responsible for a wide range of duties to support a safe, consistent and secure home; such as:
personal care and hygiene
transport
education
community access
cooking and domestic duties
emotional/behavior support
incident management
Support Workers are responsible for helping, guiding and supporting the People We Support in developing independent living skills while ensuring all of their day to day care needs are being met.
About You
Certificate III or higher in Disability, Individual Support or Community Services
Experience providing direct care in OOHC services and/or disability-based accommodation support services
Experience working with individuals who display difficult or challenging behaviors
First Aid Certificate
Working With Children Check
Full unrestricted NSW drivers licence
Available and willing to work weekdays, weekends, public holidays, morning, evening, night and sleep over shifts on a casual basis
We are an innovative organisation that is passionate about positive outcomes for the people we support and offer our people an attractive and supportive work environment.
How do I apply?
Please submit your resume, we look forward to hearing from you!
APPLICATIONS CLOSE: Wednesday 8th May at 23:30
We will be actively shortlisting during the advertising period as we have a number of opportunities in this area that are immediately available, so please don't hesitate to apply!
All applicants are required to undergo employment screen through probity checks, prior to commencing.
Lifestyle Solutions is committed to building a workplace culture that values diversity and inclusion. We actively promote the employment of people with disability, Aboriginal and Torres Strait Islanders, LGBTI and other diversity groups. Lifestyle Solutions encourages applications from people with disability and will provide reasonable adjustments in our recruitment processes and in the workplace.
If you require a reasonable adjustment during the recruitment process, please call the Recruitment Team on 02 4014 7800 or email jobs@lifestylesolutions.org.au
Apply with
Allows you to pre-fill the application using your SEEK profile information and resumé
---
This job has expired
This job has expired
---
Job Details
| | |
| --- | --- |
| Country | Australia |
| Location | Blue Mountains & Central West, Regional NSW |
| Profession | Community Jobs / Support Workers |
| Worktype | Casual |
| Date Posted | 08/05/2019 |
| Expiry Date | 07/06/2019 |
| Reference Number | LS2152 |
---
Actions