Personal Care Assistant (PCA)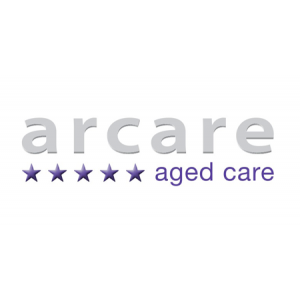 Advertiser details
Arcare
https://erecruit1.mercury.com.au/Arcare/
Contact details
---
Position Details
Reference Number 17822 Position Title Personal Care Assistant (PCA) Employment Type Casual Organisation Unit Arcare Surrey Hills Location Arcare Surrey Hills- 18 Florence Road, Surrey Hills, VIC 3127 Weekly Divisor (hours) Position Summary
PERSONAL CARE ASSISTANT (PCA)
ARCARE SURREY HILLS
Five-star aged care
Casual Positions Available
Reference number: #17822
Arcare Surrey Hills is currently looking for an experienced Personal Care Assistants with a genuine passion for Aged Care to join our team!
ABOUT ARCARE:
With our first aged care residence constructed in 1997, Arcare is the largest private residential aged care provider in Australia. We currently have over 36 residences throughout Victoria, NSW and Queensland.
Beyond the luxurious surroundings of our residences, our clients are supported by our innovative relationships first approach to celebrating and supporting old age. This approach is driven by our Arcare values of Relationships, Uniqueness, Partnerships and Flexibility.
The value and importance of relationships in all of our clients' lives led to the development of our Dedicated Staff Assignment model, an approach which completely transforms the way that care and support are provided. Our internationally renowned Dedicated Staff Assignment sees team members working with the same small number of clients every day. This continuity allows for deep and trusting relationships to develop between clients, employees and families; and this is what makes Arcare a recognised leader in client care globally.
ABOUT THE OPPORTUNITY:
As the Personal Care Assistant, you will be responsible for providing quality personal, social and emotional care and support to our clients and their representatives in accordance with Arcare's values. Successful applicants must have a Certificate III in Individual Support/Aged Care or equivalent.
The successful applicant must possess the following;
Have a genuine interest in and respect for the unique personality, history and values of our clients
Display a relationship centred approach to care
Possess a compassionate, caring and supportive nature
Possess strong interpersonal and communication skills
Provide five-star customer service
Team player
Computer proficient
In return for your commitment to us and our clients, we will provide you with flexibility, on the job training and excellent employment conditions.
If you think you have what it takes to join our team at Arcare, please click 'Apply Now' or visit our website at - www.arcare.com.au/careers
Applications close 1 May 2019
Due to the high volume of recruitment, only successful candidates will be contacted
All applicants are required to undergo a National Police Record Check.
Selection Criteria Essential: Certificate III in Individual Support/Aged Care or equivalent
Essential: Minimum 1 year experience working as a Personal Care Worker
Essential: Highly developed verbal and written communication skills
Essential: Five star customer service Contact Person Belinda Italiano Contact Number Closing Date 01/05/2019 Position Description Personal Support Worker.pdf
---
This job has expired
This job has expired
---
Job Details
| | |
| --- | --- |
| Country | Australia |
| Location | Eastern Suburbs, Melbourne |
| Profession | Community Jobs / Support Workers |
| Worktype | Casual |
| Date Posted | 25/04/2019 |
| Expiry Date | 01/05/2019 |
| Reference Number | 17822 |
---
Actions