Support Worker - Disability Services (Karratha, Roebourne & Port Hedland)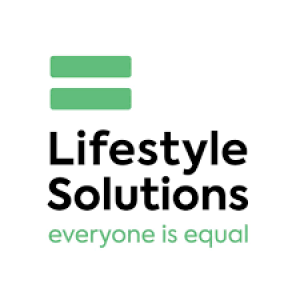 Advertiser details
Lifestyle Solutions (Aust) Ltd
http://www.lifestylesolutions.org.au
Contact details
---
Casual roles, potential for Part Time
Individual Support and Accommodation Service roles
Variety of hours available, 20 hours per week or more
Karratha, Roebourne and Port Hedland locations
At Lifestyle Solutions, we believe our staff are our best assets. We believe in ensuring equal recognition, equal treatment, and equal opportunity to all of the people we support, our customers. We know this is only possible if we have great staff.
Lifestyle Solutions began with a dream to make a difference in people's lives. 16 years on, we have grown to be a national organisation of over 2,000 staff across the ever-changing and dynamic Disability and Child and Family Services sectors.
At Lifestyle Solutions, we have our people at the heart of everything we do. Whether this is the people we support, our customers, or our diverse workforce, we strive to be a leader in the sector, a service provider of choice, a business of excellence, and a great place to work.
We have exciting roles for experienced local Support Workers to join our Disability Services team working with the People We Support in Karratha, Roebourne and Port Hedland. As a Support Worker you will be enthusiastic, flexible and have a resilient attitude. You will be experienced in providing person centered support for people living with a disability in our community and will actively support our people to develop key lifestyle skills such as cooking & cleaning, and help them to engage with their local community and day services. You will be responsible for the provision of personal care and hygiene, as well as ensuring that all the day to day care needs of the people we support are met.
The role:
Ensuring the environment remains at a high quality standard (safe and hygienic) and resources are maintained
Creating strategies to support and develop life skills - Personal care, health and hygiene
Confidence and professionalism in your ability to provide personal care
Ensure day to day care needs are met for the people we support
Follow clear routines, structure and positive support practices and strategies
Transport and Community Access - encouraging hobbies, social interests and outings
Cooking and Cleaning of the house and environment (all domestic duties)
Incident management - follow policy and procedure managing incidents and writing reports
Must be available to work a 7 day roster with a combination of shifts including mornings, afternoons, night shift, weekends and public holidays
To be successful you will need to meet the following essential criteria:
Certificate 3 or 4 in Disability, Youth Work, Welfare, Community Services, Mental Health and any other related courses

Experience with Challenging behaviors, Autism Support, Suicide Prevention and may have obtained a Mental Health First Aid


Knowledge and experience with the Community networks


Ability to be flexible within your complex work environment as part of a team and an individual

High experience and understanding with evasive behaviors and of concern
Strong communication and interpersonal skills
Police Check Clearance (Cleared)
A current drivers licence
A current First Aid Certificate or willingness to obtain one
We want staff that will join our passionate teams on our journey to provide a rich, productive and happy life for the people we support and in our communities around Australia.
APPLICATIONS CLOSE: Sunday 20 January at 23:30
We encourage you to apply as soon as possible as we will be actively shortlisting during the advertising period and reserve the right to close this advert prior to the advertised date.
We are an Equal Employment Opportunity (EEO) employer and are committed to building a workplace culture that values diversity and inclusion. We welcome, actively support and promote the employment of people with disability, Aboriginal and Torres Strait Islanders, LGBTI, Culturally and Linguistically Diverse (CALD) backgrounds and other diversity groups.
As part of our process selected applicants will be required to undergo employment screening and probity checks prior to commencing.
Apply with
Allows you to pre-fill the application using your SEEK profile information and resumé
---
Apply
Apply
---
Job Details
| | |
| --- | --- |
| Country | Australia |
| Location | Port Hedland, Karratha & Pilbara, Regional WA |
| Profession | Community Jobs / Support Workers |
| Worktype | Part Time |
| Date Posted | 23/05/2019 |
| Expiry Date | 21/06/2019 |
| Reference Number | LS2151 |
---
Actions