Receptionist/Administration Support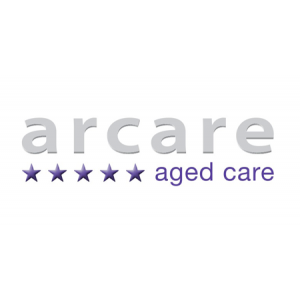 Advertiser details
Arcare
https://erecruit1.mercury.com.au/Arcare/
Contact details
---
Position Details
Reference Number 17721 Position Title Receptionist/Administration Support Employment Type Permanent Full Time Organisation Unit Arcare Caboolture Location Arcare Caboolture - 51-67 Manley Street, Caboolture QLD 4510 Weekly Divisor (hours) Position Summary
Receptionist (Administration Support)WE BELIEVE RELATIONSHIPS CHANGE LIVES!
Location: Arcare Caboolture - 51 Manley St, Caboolture QLD 4510
Applications close: 22/03/2019
Start Date: ASAP
Job Reference: 17721
About Arcare:
With our first aged care residence constructed in 1997, Arcare is the largest private residential aged care provider in Australia. We currently have 37 residences throughout Victoria, NSW and Queensland.
Beyond the luxurious surroundings of our residences, our residents are supported by our innovative relationships first approach to celebrating and supporting old age. This approach is driven by our Arcare values of Relationships, Uniqueness, Partnerships and Flexibility.
Arcare believes that care and support is shaped by the quality of the relationships and interactions between clients, families and employees. That's why we are committed to supporting and valuing the wellbeing and contribution of all those involved in the caring relationship.
About the opportunity:
The primary responsibility of the Residence Receptionist is to ensure that administration systems facilitate effective facility management. All incoming contacts with the facility are to be handled efficiently and effectively; including telecommunications; personal contacts and mail. The Residence Receptionist is to be accountable to the Residence Manager for the administration area, and is to assist the Residence Manager with stock control using the Arcare order system as directed.
You will ensure that administration systems facilitate effective residence management and will assist the Residence Manager with employee rostering and stock control using the Arcare order system as directed.
The successful applicant must possess the following;
Demonstrated strong customer service ethos and commitment to quality and continuous improvement
Have highly developed verbal and written communications skills
Demonstrated ability to exercise initiative, independency and provide proactive support within a team
Demonstrated accuracy and attention to detail
Willingness and ability to learn new skills
Knowledge of contemporary operational management principles
Pragmatic and logical in approach
Experience or willingness to assist with Lifestyle Activities with our Residents i.e. Bingo
Proficient in computers; including Microsoft and Rostering Software (Time Target) is desirable
Ability to understand financial management process (ordering, reconciliation, reporting)
Applying
If you would like to find out more about how you can become a part of the Arcare team visit our website - www.arcare.com.au/careers and follow the link to apply.
All applicants are required to undergo a National Police Record Check. Please note: Police check is required to be within 6 months of the issue date. ** Please note due to the high number of responses only short-listed applicants will be contacted.
Selection Criteria Essential: Ability to understand financial management process (ordering, reconciliation, reporting)
Essential: Proficient in computers; including Microsoft and Rostering Software (Time Target) is desirable
Essential: Knowledge of contemporary operational management principles
Essential: Demonstrated ability to exercise initiative, independency and provide proactive support within a team
Essential: Experience working in reception/admin within Aged Care or Health Care
Essential: Able to maintain a high level of professionalism and confidentiality
Essential: Current Police Clearance (or ability/willingness to obtain one)
Essential: Minimum of 1 years experience in a receptionist/admin role Contact Person Brooke Arbon Contact Number 0733937101 Closing Date 22/03/2019 Position Description Residence Receptionist.pdf
---
This job has expired
This job has expired
---
Job Details
| | |
| --- | --- |
| Country | Australia |
| Location | Northern Suburbs, Brisbane |
| Profession | Community Jobs / Administration |
| Worktype | Full Time |
| Date Posted | 16/03/2019 |
| Expiry Date | 22/03/2019 |
| Reference Number | 17721 |
---
Actions