Psychologist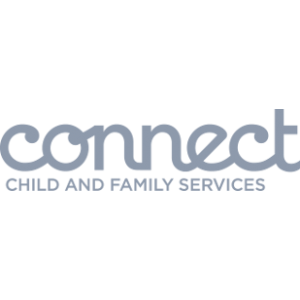 Advertiser details
Connect Child and Family Services Ltd
http://connectcfs.org.au/
---
Support the development and well-being of Children and their families
Work in the beautiful Blue Mountains, get away from hustle of the city
Attractive Salary packaging options and ongoing Learning and Development
Connect Child and Family Services Ltd (Connect) is a not-for-profit organisation helping families nurture and educate their children. Serving communities in the Blue Mountains, Lithgow, Hawkesbury and Western Sydney, we are committed to overcoming barriers to a child's development, their transition into school, and into community life.
Connect is looking for a part time Psychologist, 22.5 hours per week with possible additional hours depending on client needs.
About the Opportunity
Connect Child and Family Services see child development and service delivery holistically. As an Allied Health specialist, as well as delivering clinical and group programs, your role will be supported by Connect's team of professionals from different disciplines who share their knowledge and experience in working with children, including educators, psychologists, speech therapists, occupational therapists, physiotherapists and play therapists.
As a Psychologist for Connect, you will be primarily responsible for the provision of programs and therapies to address developmental or disability barriers to a child's well-being. This will be based upon Connect's key values of active partnership with families, the best professional thinking, and growth in every child.
Some of your day to day responsibilities (relevant to your discipline) will include:
Development and delivery of personalised assessments, interventions and programs for children
Delivering therapy across a range of settings, including: clinics, groups, home and community
Helping children to best participate in their daily routine
Providing coaching in strategies to maximise learning opportunities
Embedding therapy into children's educational setting
Supporting the educators in childcare and school settings
Timely and accurate client records, case notes and billing details within Connect's information systems
Advocacy for a child and family's interests in referrals to, and communication with, external professionals, service providers and agencies.
To be successful in this role you must address the following criteria:
Relevant tertiary qualifications in Psychology
Registration with your relevant professional body.
Experience in your discipline, ideally working with children and families facing disability and/or disadvantage.
Exceptional written and verbal communication skills, with the ability to effectively document client information, are a key requirement of this role. You'll have strong problem solving skills, with the ability to resolve issues as they arise, ensuring the needs of your clients are met. Above all, you'll be a reliable and self-motivated people-person, with a commitment to improving the developmental outcomes of the children and families you work with.
The successful candidate will be required to provide a valid and cleared Working with Children Check and National Police Check prior to commencement of the role.
It is desirable for candidates to have their own reliable transport for travel throughout the Blue Mountains.
About the Benefits
As a well-established community organisation, Connect has a strong commitment to providing the best possible care and service to its clients and this is reflected in the way they treat their employees. You will be welcomed as part of a strong and collaborative team of people who are working together to make real positive change in the local community.
For your hard work and dedication, you will be covered by the Health Professionals and Support Services Award, paid at an Above Award Rate commensurate with skills and experience, as well as access to salary packaging options.
In addition, you will be able to finally get the work/life balance you have been searching for with flexible working hours depending on your needs!
With a strong focus on professional development, all Connect employees are encouraged to undertake ongoing training to ensure they have the best tools and information to get the best outcomes for their clients. And, as a growing organisation with aspirations to expand beyond its current operations, genuine career progression opportunities are available for the right person.
Applications: please send a covering letter addressing the above criteria with your resume outlining your relevant experience to ruby.wright@connectcfs.org.au
Call Ruby on 02 4758 9966 for more information.
Preferred close date for Applications: COB 02 July 2018
Interviews to be held in early July
---
This job has expired
This job has expired
---
Job Details
| | |
| --- | --- |
| Country | Australia |
| Location | Blue Mountains & Central West, Regional NSW |
| Profession | Community Jobs / Psychology, Counselling & Social Work |
| Worktype | Part Time |
| Sector | Charity |
| Salary | 25 to 85 per hour |
| Date Posted | 05/06/2018 |
| Expiry Date | 04/07/2018 |
---
Actions