Lifestyle Assistant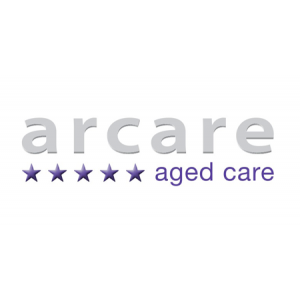 Advertiser details
Arcare
https://erecruit1.mercury.com.au/Arcare/
Contact details
---
Position Details
Reference Number 17825 Position Title Lifestyle Assistant Employment Type Casual Organisation Unit Arcare Location Arcare North Lakes - 65 Endeavour BLVD, North Lakes QLD 4509, Arcare Caboolture - 51-67 Manley Street, Caboolture QLD 4510, Arcare Taigum - 156 Muller Road, Taigum, 4018 Weekly Divisor (hours) Position Summary
CASUAL LIFESTYLE ASSISTANT | ARCARE NORTH BRISBANE REGION
Utilise your experience in a 5-star Aged Care organisation
Supportive and friendly working environment
Roving Casual positions covering Caboolture, Northlakes and Taigum
Help us change the face of residential aged care!
Ref #17825
Closing Date: 01/05/2019
Arcare is now looking for a Lifestyle Assistant to work with care team members, volunteers, families and residents to access a leisure and lifestyle program that enhances residents' quality of life while reflecting their needs.
Company
With our first aged care residence constructed in 1997, Arcare has become one of the most innovative aged care providers in Australia. We currently have over 36 residences throughout Victoria, New South Wales and Queensland.
Beyond the luxurious surroundings, our clients are supported by our innovative relationship-focused approach to celebrating and supporting old age. This approach is driven by our Arcare values; Relationships, Uniqueness, Partnerships and Flexibility.
The value of relationships in all of our stakeholders' lives led to the development of our Dedicated Staff Assignment model, an approach which completely transforms the way that care and support are provided.
Our internationally renowned Dedicated Staff Assignment sees staff working with the same small number of clients every day. This continuity allows for deep and trusting relationships to develop between clients, employees and families; and this is what makes Arcare a recognised leader in client care globally.
About the Role
The Lifestyle assistant will be responsible for assisting with the development, implementation, evaluation and continuous improvement of social and leisure programs under the guidance of the Lifestyle Coordinator. The Lifestyle Assistant will coordinate and assist with appropriate recreational activities for all residents of the residence, considering residences interests, culture, preference and capabilities.
The lifestyle assistant will be responsible in ensuring each individual resident has a current and accurate lifestyle assessment and a documented plan for recreational activities consistent with the lifestyle assessment and care plan. The Lifestyle Assistant will be required to drive to the various residences across Victoria.
Skills and Experience
Certificate III in Aged Care or equivalent life or Aged Care experience.
Previously held a Lifestyle assistant position (desirable)
Previous experience in conducting activities in Residential Aged Care
Experience in and/or passion for working with people who are living with dementia
Strong customer service skills
Highly developed verbal and written communication skills
Demonstrate accuracy and attention to detail and ability to prioritize
Demonstrate willingness and ability to learn new skills
Proficiency in the use of software relevant to the position, e.g. Microsoft office suite
Be reliable, flexible and a team player
Current Police Clearance and Statutory Declaration
Current Drivers Licence and own vehicle
What you will be doing:


You will be responsible for leading our carers and volunteer team, to lead them in providing quality personal, social and emotional care and support to clients in accordance with Arcare's Values. You will also be responsible for creating and ensuring that lifestyle programs are run according to the changing needs of our clients.
We are interested in hearing from applicants with experience in events coordination and with experience in areas such as arts, community development, leisure, recreation or similar fields. You must be passionate about Aged Care, have excellent verbal and written communication skills, and exceptional interpersonal skills to enrich the lives of our clients.
Benefits
Supportive, friendly and caring organisation
Family owned business
Training Plan & Educational Opportunities
Senses Framework to ensure staff are supported in personally meaningful goals
APPLY
If you believe you have the skills, values and expertise to deliver the role of a Lifestyle Assistant please follow the 'Apply Now' link below and apply for this exciting opportunity
To apply, please visit www.arcare.com.au/careers
Applications close:
All applicants are required to undergo a National Police Record Check.
Selection Criteria Desirable: Experience in events coordination/management
Desirable: Exceptional interpersonal and communication skills
Desirable: Previous experience in events coordination/management
Desirable: Certificate III in Aged Care or Qualification in Leisure and Lifestyle or Certificate III equivalent
Desirable: Previously held a Lifestyle assistant position (desirable) Contact Person Brooke Arbon Contact Number Closing Date 01/05/2019 Position Description Lifestyle Assistant PD.pdf
---
This job has expired
This job has expired
---
Job Details
| | |
| --- | --- |
| Country | Australia |
| Location | Northern Suburbs, Brisbane |
| Profession | Aged Care Jobs / Support Workers |
| Worktype | Casual |
| Date Posted | 25/04/2019 |
| Expiry Date | 01/05/2019 |
| Reference Number | 17825 |
---
Actions