Lifestyle Coordinator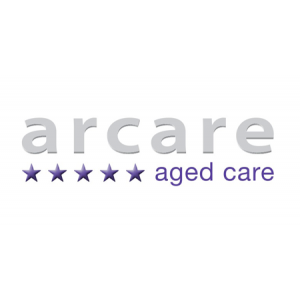 Advertiser details
Arcare
https://erecruit1.mercury.com.au/Arcare/
Contact details
---
Position Details
Reference Number 17803 Position Title Lifestyle Coordinator Employment Type Permanent Full Time Organisation Unit Arcare Springwood Location Arcare Springwood - 99 Cinderella Drive, Springwood, 4127 Weekly Divisor (hours) Position Summary
WE BELIEVE RELATIONSHIPS CHANGE LIVES! Lifestyle Coordinator
Full-Time Position, Monday to Friday Morning shifts
Applications close: 29/04/2019
Reference Number:17803
The location: Arcare Springwood - 99 Cinderella Drive, Springwood, 4127
"Come and spend time with our residents in designing and facilitating amazing and creative life experiences!" About Arcare:
With our first aged care residence constructed in 1997, Arcare is the largest private residential aged care provider in Australia. We currently have 37 residences throughout Victoria, NSW and Queensland.
Beyond the luxurious surroundings of our residences, our residents are supported by our innovative relationships first approach to celebrating and supporting old age. This approach is driven by our Arcare values of Relationships, Uniqueness, Partnerships and Flexibility.
Arcare believes that care and support is shaped by the quality of the relationships and interactions between clients, families and employees. That's why we are committed to supporting and valuing the wellbeing and contribution of all those involved in the caring relationship.
Arcare Springwood:
Arcare Springwood will be opening February 2019 and we are accepting applications from amazing people with compassion and empathy, and genuine desire to work in aged care.
About the opportunity:
You will be responsible for leading our carers and volunteer team, to lead them in providing quality personal, social and emotional care and support to residents in accordance with Arcare's Values. You will also be responsible for creating and ensuring that lifestyle programs are run according to the changing needs of our residents.
We are interested in hearing from applicants with experience in events coordination and are degree qualified in areas such as events management, arts, community development, leisure, recreation or similar fields. You must be passionate about Aged Care, have excellent verbal and written communication skills, and exceptional interpersonal skills to enrich the lives of our residents.
About you:
Exceptional interpersonal and communication skills
Experience in the development, implementation and evaluation of innovative lifestyle events
Ability to involve community, relatives, staff and volunteers
Develop strategies to increase resident participation
Ensure all events run smoothly and to budget while meeting expectation of residents
The capacity to work well autonomously and be a team player
An approachable and caring demeanour
A pro-active and energetic self-starter with a strong customer service focus
Proven success in contributing to service excellence and promotional activities
Established background in events management, project management and people management
Successful applicants must have a Cert IV or Diploma in Lifestyle and Leisure or equivalent
If you would like to find out more about how you can become a part of the Arcare team visit our website - www.arcare.com.au/careers and follow the link to apply.
Arcare is a smoke free site.
All applicants are required to undergo a National Police Record Check. Please note: The Police check is required to be within 6 months of the issue date
Selection Criteria Essential: Cert IV or Diploma in Lifestyle and Leisure or equivalent
Desirable: Police check (current) and statutory declaration that does not preclude working in aged care
Desirable: Experience in and/or passion for working with people who are living with dementia
Desirable: Experience in planning, programming and conducting activities in aged care residences Contact Person Eva Toumbas Contact Number Closing Date 29/04/2019 Position Description Lifestyle Coordinator.pdf
---
Apply
Apply
---
Job Details
| | |
| --- | --- |
| Country | Australia |
| Location | Southern Suburbs & Logan, Brisbane |
| Profession | Aged Care Jobs / Case Manager |
| Worktype | Full Time |
| Date Posted | 25/04/2019 |
| Expiry Date | 29/04/2019 |
| Reference Number | 17803 |
---
Actions