Lifestyle Assistant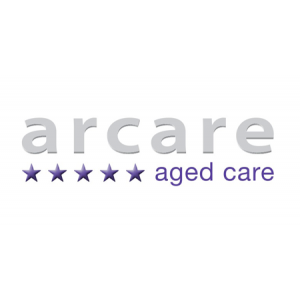 Advertiser details
Arcare
https://erecruit1.mercury.com.au/Arcare/
Contact details
---
Position Details
Reference Number 17813 Position Title Lifestyle Assistant Employment Type Casual Organisation Unit Arcare Point Lonsdale Location Arcare Point Lonsdale - 5 Knowles Grove, Point Lonsdale 3225 Weekly Divisor (hours) Position Summary
ARCARE POINT LONSDALE (GEELONG REGION, VICTORIA)LIFESTYLE ASSISTANT
Five-star aged care
Casual Position Available
Help us change the face of residential aged care!
Ref #17813
About Arcare:
With our first aged care residence constructed in 1997, Arcare has become one of the most innovative aged care providers in Australia. We currently have over 36 residences throughout Victoria, New South Wales and Queensland.
Beyond the luxurious surroundings, our clients are supported by our innovative relationship-focused approach to celebrating and supporting old age. This approach is driven by our Arcare values; Relationships, Uniqueness, Partnerships and Flexibility.
The value of relationships in all of our stakeholders' lives led to the development of our Dedicated Staff Assignment model, an approach which completely transforms the way that care and support are provided.
Our internationally renowned Dedicated Staff Assignment sees staff working with the same small number of clients every day. This continuity allows for deep and trusting relationships to develop between clients, employees and families; and this is what makes Arcare a recognised leader in client care globally.
About you:
Exceptional interpersonal and communication skills
Experience in the development, implementation and evaluation of innovative lifestyle events
Ability to involve community, relatives, staff and volunteers
Develop strategies to increase client participation
Ensure all events run smoothly and to budget while meeting expectation of clients
The capacity to work well autonomously and be a team player
An approachable and caring demeanour
A pro-active and energetic self-starter with a strong customer service focus
Proven success in contributing to service excellence and promotional activities
Established background in events management, project management and people management
What you will be doing:
Come and spend time with our clients in designing and facilitating amazing and creative life experiences.
You will be responsible for leading our carers and volunteer team, to lead them in providing quality personal, social and emotional care and support to clients in accordance with Arcare's Values. You will also be responsible for creating and ensuring that lifestyle programs are run according to the changing needs of our clients.
We are interested in hearing from applicants with experience in events coordination and with experience in areas such as arts, community development, leisure, recreation or similar fields. You must be passionate about Aged Care, have excellent verbal and written communication skills, and exceptional interpersonal skills to enrich the lives of our clients.
Essential requirements include a minimum Certificate III in Aged Care or Leisure and Lifestyle, a current Working with Children Check and Driver's License. Driving the lifestyle bus is an integral part of the role.
To apply, please visit www.arcare.com.au/careers
Applications close 28 April 2019
Arcare Point Lonsdale is a smoke free site. All applicants are required to undergo a National Police Record Check.
Selection Criteria Desirable: Experience in events coordination/management
Desirable: Proven success in contributing to service excellence and promotional activities
Essential: Exceptional interpersonal and communication skills
Essential: Valid drivers license
Essential: Current Working With Children Check
Essential: Qualification in Leisure and Lifestyle or minimum Certificate III equivalent Contact Person Belinda Italiano Contact Number Closing Date 28/04/2019 Position Description Lifestyle Assistant.pdf
---
Apply
Apply
---
Job Details
| | |
| --- | --- |
| Country | Australia |
| Location | Mornington Peninsula & Bass Coast, Regional VIC |
| Profession | Aged Care Jobs / Support Workers |
| Worktype | Casual |
| Date Posted | 25/04/2019 |
| Expiry Date | 28/04/2019 |
| Reference Number | 17813 |
---
Actions