JUNIOR VIDEO & GRAPHIC DESIGNER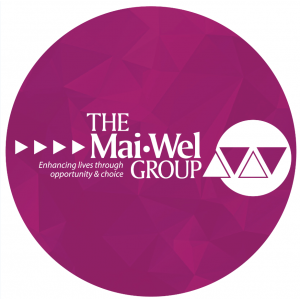 Advertiser details
Mai-Wel Limited
www.maiwel.com.au
---
Part-time position, based in Maitland
Are you a go-getter with a creative approach and eye for quality design?
Corporate role with the opportunity to make a difference!
About you:
Do you have video production, editing and graphic design skills? Are you passionate about using your professional skills and experiences to make a positive impact? The Mai-Wel Group has an exciting opportunity for a Junior Video & Graphic Designer to join our Communications team.
Reporting to the Communications and Corporate Identity Facilitator, you:
Will be responsible for creating imaginative and original videos and graphics to implement across various marketing campaigns that are aligned to Mai-Wel's strategic goals. You will lead graphic design and multimedia projects for different stakeholders within Mai-Wel, and produce video content for organisational requirements and social platforms.
With an emphasis on developing content across a variety of mediums, you will work in conjunction with other members of the Communications and Marketing team to deliver a wide variety of strategic initiatives across the entire organisation. We are looking for an individual to positively impact the marketing and fundraising efforts through creation of imaginative video and graphic design concepts. Students and graduates with some experience are welcome to apply.
Working as part of a collaborative and dedicated team, you will:
· Produce videos, including editing, using software such as After Effects and Premier Pro
· Develop graphics and layouts for brochures, advertisements, website and social platforms
· Lead and coordinate multiple design projects autonomously
· Support the team and guide others to achieve shared outcomes
Please ensure your application demonstrates the following selection criteria:
Proven video production, editing and graphic design experience, including using software such as: After Effects and Premier Pro.
Advanced use and knowledge of Adobe CC including but not limited to: Illustrator, InDesign, Photoshop and Premier Pro.
Ability or some experience in developing graphics and layouts for brochures, advertisements, website and social platforms.
Ability to develop/follow a storyboard.
Attention to detail and accuracy to complete production in a timely manner to meet deadlines.
Excellent relationship building skills and the ability to engage with a wide range of important stakeholders
Exceptional verbal and written communication skills, combined with an ability to liaise at all levels, both internally and externally.
Exceptional time management, planning and organisational skills.
Current Drivers Licence.
What will we give you?
Mai-Wel is recognised by an overwhelming majority of staff as a truly great place to work, we will offer you training and development, autonomy and responsibility to grow in the role, competitive remuneration, salary packaging, recognition, job satisfaction and the opportunity to enjoy your working week – not just your weekends!
Please note: All applicants must address the selection criteria to be considered for this role. If an applicant does not show how they meet the selection criteria the application is unlikely to be considered.
The Guidelines for Applicants, can be obtained via www.maiwel.com.au/careers/how-to-apply. Enquiries can be made to Teena Markulin by calling Corporate Services on (02) 4057 2900.
Applications can be made via:
http://www.maiwel.com.au/careers/employment-opportunities
Application closing date: Friday 18th January, 2019
All offers of employment with The Mai-Wel Group are made subject to the preferred applicants meeting certain pre-employment; health, criminal and working with children checks. The Mai-Wel group is an Equal Opportunity Employer.
---
This job has expired
This job has expired
---
Job Details
| | |
| --- | --- |
| Country | Australia |
| Location | Newcastle, Maitland & Hunter, Regional NSW |
| Profession | Advert/Media/Comm/Ent & Design / Design & Graphics |
| Worktype | Part Time |
| Sector | NFP |
| Date Posted | 11/01/2019 |
| Expiry Date | 09/02/2019 |
---
Actions