Events
Participating in a community or job seeker event is a great way to find out more about the disability and community care sector and to expand your network. Events can include open days, awareness days or weeks and expos.
---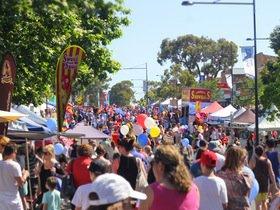 Location of Event
Gymea Bay Road Gymea Village Gymea
New South Wales
29 October 2017 until 29 October 2017
SUNDAY 29 OCTOBER 2017
Gymea Village hosts one of the Shire's most successful Spring Fairs boasting more than 190 stall holders from food stalls to fashion, wine to flowers.
The Tradies Warburton street stage is packed with nonstop entertainment including local talent from all over The Shire and Sydney. Kids shows, band, dance acts, reptiles and much more which will keep you entertained as you enjoy the festivities.
The Gymea Spring Fair is your chance to experience new and exciting foods. From Turkey to Mexico and everywhere in between. No day out is complete without fairy floss, snow cones and face painting for the kids. There are rides and show bags to make sure that everyone has a smile for the entire day. There is something for everyone! A great family day out.
Don't forget to like Gymea Village on Facebook!
---
---