Look for an employer
Search the carecareers Employer Directory below by location or employer name – you may just find your next employer!
---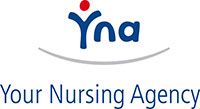 Address
2/250 Glen Osmond Road
Fullarton
South Australia
5063
"Your Nursing Agency is the agency of choice for professional reliable service promoting a culture of support and excellence."
Your Nursing Agency (YNA) is a 100% Australian owned and operated company, focused on providing the best level of support to our clients and nursing staff.
Managed by a professional team with over 50 years nursing experience, YNA is proud to offer:
Australias only nurse co-operative scheme. Employment and Career advancement opportunities for Specialist Nurses, Midwives, Registered Nurses, Enrolled Nurses and Personal Care Workers in metropolitan and rural healthcare settings across Australia. Experienced nursing and healthcare staff to Public Hospitals, Private Hospitals, Aged Care Facilities, Disability Service Providers, Private and Corporate Clients and is a panel supplier to the South Australian, Queensland and Victorian Governments. In home care to clients including paediatric and adult clients requiring specialist healthcare services.
---
---
Allied health care
Assessment and case management
Residential care home
Respite and support
Complex support
High and complex support
High and low support
High support
High/low and complex support
Low and complex support
Low support
Administration Coordinator
Assistant in Nursing
Corporate/Management
Frontline Professional
HR Coordinator
Personal Care Assistant
Registered Nurse
Residential Support Worker