Look for an employer
Search the carecareers Employer Directory below by location or employer name – you may just find your next employer!
---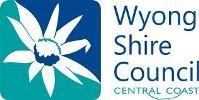 Address
2 Hely St
Wyong
New South Wales
2259
About Council
Wyong Shire covers 827square kilometres and has about 143,000 people.
The Shire extends from Gwandalan and Summerland Point south to Forresters Beach and west to Dooralong, Yarramalong and Kulnura. Wyong Shire is divided into two areas - Ward A in the north and Ward B covering southern areas. Five local councillors are elected to represent each ward.
Paying for services
Councils may also do things like maintaining beaches, immunising children, recycling, helping develop youth, inspecting food andprotecting from bush fires.
Councils also provide services we use everyday, such as turning on a tap and getting fresh drinking water. Every time a toilet is flushed, the waste travels through a Council sewerage system of pipes to a sewage treatment plant.
The work and services provided by a council require a lot of money. Councils set a budget for the financial year, between July and June. The budget is advertised before it is adopted - and this is called the Strategic Plan. Main spending priorities for the upcoming year are detailed in the plan, as well as services such as waste collection. The main way that a council raises money is through rates, which are paid by people who own land.
A State Government department assesses land every three years, to determine the value of the rates. The higher the land value, the higher the rates. Councils also get money from developers. This is known as a Section 94 developer contribution fee. This money goes into a fund to be used to provide facilities for new areas that have been developed.
The Federal and State governments also provide councils with grants to be used for specific projects, including road work or cleaning up our lakes.
Running council
After Wyong Shire Council decides on the issues at its meetings, it is up to the General Manager to ensure each task is carried out.
Council staff are responsible to the General Manager, who in turn, is responsible to councillors, who are responsible to the people. This process results in the whole community having an important role to play in the decision-making process of their local area. Wyong Shire Council receives more than 15,000 phone calls a week from people who want help with things such as development applications, fixing their road or footpath and collecting garbage. Council also gets about 250 letters every day, which are scanned into a record-keeping system and sent to appropriate staff for attention. And, of course, Council has this website and various social media channels to keep people informed of activities. People can also email the council directly.
Every four years, a local government election is held and residents vote for the councillors of their choice. Every council must have at least five councillors, but no more than 15. In some areas, the mayor is also elected by the residents and in others, such as Wyong Shire, the mayor is chosen by the other councillors.
What does council provide?
Wyong Shire Council provides a range of community facilities such as neighbourhood centres, libraries, parks and reserves,swimming pools, community halls, recreation centres, pre-schools, cycleways and much more. Council is continually undertaking projects, including major roadbuilding, planning to upgrade towns, the construction of sporting fields and the planning of town centres. All council buildings, roads, footpaths and facilities must be maintained and upgraded to meet community expectations.
About council
Councillors meet every second and fourth Wednesday of the month to discuss Business Papers.
The meetings are run by the Mayor, who is elected into the chair by fellow councillors each September.
Council meetings deal with many different matters including development, planning and general services. Councillors are able to raise matters of special concern as 'Notices of Motion'. As the chair of council meetings, the Mayor must decide the order of business and tell councillors when they are able to speak. The Mayor also has a casting vote, which can be used when voting for issues is deadlocked.
Council is ultimately responsible for providing a pleasant, safe and secure environment for all residents of Wyong Shire. In doing this, Councillors are helped in their decision making by the General Manager and senior staff.
Council staff
Council staff provide advice on issues such as road reconstruction and budget matters. Councils try to look into the future and anticipate problems.
There are more than 600 different types of jobs in local government, including engineers, trades (electricians, carpenters, mechanics and painters), librarians, childcare workers, environmental health officers, town and social planners, landscape architects, lifeguards, rangers and media officers.
---
---
Community access/Social participation
Social development
Administration Coordinator
Case Manager
Communications Coordinator
Community Care Worker
Coordinator
Corporate/Management
Disability Support Worker
Family Worker
Frontline Professional
Frontline Support
HR Coordinator
HR Manager
Information Officer
IT Support
Manager/Supervisor
Payroll Officer
Personal Care Assistant
Program Facilitator
Project Officer
Residential Support Worker
Social Worker