Look for an employer
Search the carecareers Employer Directory below by location or employer name – you may just find your next employer!
---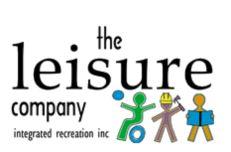 Address
73 Peter St
Wagga Wagga
New South Wales
2650
Have Fun, Learn and Make Friends at The Leisure Company in Wagga!
The Leisure Company is a non-profit organisation providing recreation, work and life-skill opportunities for people with a disability from Wagga Wagga and surrounding towns. The Leisure Company aims to promote the integration of people with disabilities into the community through individual involvement and support.
The Leisure Company provides the following programs:
· Recreation Service: for anyone over the age of 15 years with a disability who requires some support to participate in leisure and recreational activities
· Community Participation: for people who have moderate to high support needs who require an alternative to paid employment or further education
· Transition to work: for people who are suitable for employment or educational avenues and is a two year funded program.
· Life Choices: for people with moderate to very high support needs aged between 25- 54 years with the aim of promoting active and healthy lifestyles
· Active Ageing: targeted to people with a disability aged 55—64 years old with the aim of transitioning in to an active older life.
· Leisure Link: for people who have a disability that significantly reduces their capacity in one or more major life activities ie mobility.
---
---
Day centre/Drop-in centre
Skills development
Social development
Complex support
High and low support
Low support
Administration
Disability Support Worker
Frontline Professional
Frontline Support
Information Officer
Manager/Supervisor
Program Facilitator
Project Officer
Social Educator
Transport and Facilities
Volunteer