Look for an employer
Search the carecareers Employer Directory below by location or employer name – you may just find your next employer!
---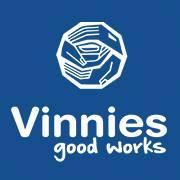 Address
Charles O'Neill House, 2c West Street
Lewisham
New South Wales
2049
St Vincent de Paul Society

The St Vincent de Paul Society's 40,000 members and volunteers work hard to assist people in need and combat social injustice across Australia. Internationally, the Society operates in 148 countries and has over 950,000 members.
The St Vincent de Paul Society is predominantly a volunteer run organisation. There are a number of employees who undertake a cross section of administrative, coordinator and management roles.
The Society prides itself on employing talented and enthusiastic individuals. Members of the Society are people who live out their faith in action by visiting people in their homes to provide support, friendship and material assistance. This practice is known as home visitation, and is carried out by local St Vincent de Paul Society conferences. Conferences are typically Parish or school based groups of people who respond to calls for assistance from people in the local community and work closely with the Society's Vinnies Centres.
People who are being assisted by conference members are often provided with furniture, clothing and household goods free of charge through the Society's Vinnies Centres. Centres also offer affordable clothing and goods to the wider community. The profit from the sale of stock from the Vinnies Centres is used to provide resources and support to people in need.
For over 150 years, home visitation has been the core work of the Society. By visiting people in their homes, the St Vincent de Paul Society aims to help men, women and families to break their cycle of poverty and disadvantage.
---
---
Day centre/Drop-in centre
In-home personal care
Meals and food services
Sheltered housing
Social development
High/low and complex support
Community Care Worker
Family Worker
Kitchen Staff
Manager/Supervisor
Personal Care Assistant
Social Worker
Telemarketer
Volunteer
Youth Worker