Look for an employer
Search the carecareers Employer Directory below by location or employer name – you may just find your next employer!
---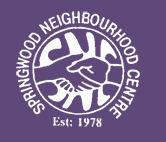 Address
108 Macquarie Rd
Springwood
New South Wales
2777
Springwood Neighbourhood Centre Cooperative
Springwood Neighbourhood Centre Co-operative (SNCC) is a community-managed organisation and community resource. We aim to improve the quality of life experienced by our residents by identifying needs in the community and developing services to meet those needs. We are also a source of information about the community, for the community and we act as a link between individuals and resources. SNCC provides a warm, open and non-discriminatory environment where everyone is welcome. SNCC applies the principles of social justice to the well being of the community.
Our Vision Our Mission
We strive for a community that is vibrant, caring and inclusive. Linking people, resources, and ideas.
---
---
Community access/Social participation
Community transport
Day centre/Drop-in centre
Home visiting
In-home personal care
Meals and food services
Skills development
Social development
Administration
Advocacy Officer
Community Care Worker
Community Transport Officer
Coordinator
Day/Drop-In Centre
Frontline Professional
Frontline Support
Fundraising Officer
Information Officer
Manager/Supervisor
Program Facilitator
Registered Nurse
Social Educator
Training and Development Coordinator
Transport and Facilities
Transport Coordinator
Volunteer