Look for an employer
Search the carecareers Employer Directory below by location or employer name – you may just find your next employer!
---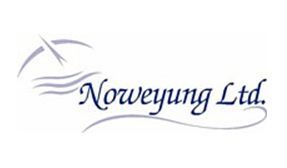 Address
84 Goold Street
Bairnsdale
Victoria
3875
About us
Overview of Noweyung Services
Noweyung has provided a diverse range of quality, best practice disability support, learning and community options since it was established in 1954. Our support and choice options and Disability Enterprises provide integrated and innovative services and programs which respond to individual people's needs. We provide a range of education, training, community development, pre-employment, employment, and advocacy services for our adult service users. These are coupled with a wide range of active community partnerships.
Noweyung is the only such multi-faceted type of service provider for people with disabilities in the vast East Gippsland Shire with Centres servicing the major towns of Bairnsdale, Lakes Entrance and Orbost.
Noweyung's Disability Enterprises operate across West Gippsland, Central Gippsland, South Gippsland and East Gippsland, providing a variety of supported employment options.
Noweyung is quality accredited to the Commonwealth's Disability Standards (DESQA), and is also quality accredited to national standards for Occupational Health & Safety.
Noweyung has an active research partnership with Monash University's Centre for Developmental Disability Health Victoria (www.cddh.monash.org) to ensure we provide the best developmental disability programs and support for our service users.
Strategic Plan ~ 2010 - 2013 Click to view.
---
---
Community access/Social participation
Disability Employment Network
Complex support
High and low support
Administration
Assessment and case management
Disability Support Worker
Employment Development Officer
Frontline Professional
Frontline Support
Manager/Supervisor
Occupational Therapist
Program Facilitator
Volunteer