Look for an employer
Search the carecareers Employer Directory below by location or employer name – you may just find your next employer!
---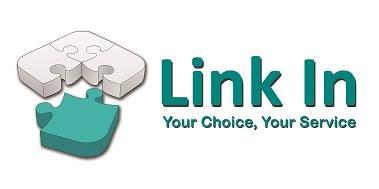 Address
15 Evans Street
Maroochydore
Queensland
4558
Link In Association is now a part of STEPS Group Australia, an organisation whose mission and values we share and who we have worked together with for the benefit of mutual clients.
Assisting people to achieve their personal aims in life, develop positive connections and ultimately move towards greater well being and independence.
STEPS' Link In Services are provided to people living in the Sunshine Coast region who have an intellectual disability, mental health diagnosis or dual diagnosis.
Through these services we work to ensure that people who experience mental illness and / or have a psychiatric disability enjoy conditions and opportunities in everyday life that are the same as, or as close as possible to, those available to others in the general community
All services are tailored to meet the individual needs of each person being supported. STEPS works with other service providers, community and government agencies and internally with Employment and Training teams to offer holistic support and the best lifestyle opportunities for each client.
Link In Accommodation Support
Our in-home support services range from assisting with day to day living to full 24/7 personal care. Support plans are developed with direct input from family, carers and clinical professionals. All support is tailored to the individuals own needs and aspirations
Funding is provided by the Department of Communities, Child Safety and Disability Services.
Link In Community Access
Community Access support helps people to live independently in the community and deal with the practicalities of every day life. It assists people in maintaining appointments, establishing and maintaining support networks, personal financial management, contact with community service providers and government services, decision making skills and acquiring coping strategies.
Funding is provided by the Department of Communities, Child Safety and Disability Services, and Queensland Health (Mental Health).
Link In Case Management
Individual Case Management support is provided to people who require less intensive support, however remain socially isolated and disengaged from the community. Through this service we assist people with making connections and developing relationships in the community to enable further independence and quality of life.
Funded through Qld Health (Mental Health)
Like more information?
STEPS Link In services
Phone 07 5479 0833
Email info@linkin.org.au
---
---
Australian Disability Enterprise
Community access/Social participation
Disability Employment Network
Domestic services
In-home personal care
Meals and food services
Residential care home
Complex support
High and complex support
High and low support
High support
High/low and complex support
Low and complex support
Low support
Administration
Assessment and case management
Case Manager
Community Care Worker
Coordinator
Counsellor
Disability Support Worker
Driver
Employment Development Officer
Frontline Professional
Frontline Support
HR Coordinator
Manager/Supervisor
Payroll Officer
Personal Care Assistant
Program Facilitator
Project Officer
Residential Support Worker
Social Educator
Social Worker
Transport Coordinator