Look for an employer
Search the carecareers Employer Directory below by location or employer name – you may just find your next employer!
---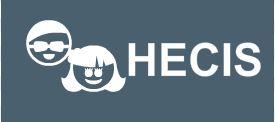 Address
12 Stewart Street
South Windsor
New South Wales
2756
HECIS - Hawkesbury Early Childhood Intervention Service
Hawkesbury Early Childhood Intervention Service (HECIS) is a community based educational and support service to children with additional needs who are 0-6 years of age, and their families. HECIS offers special education services, including screening of speech/language skills, pre-academic/cognitive skills, fine/gross motor skills, social/behavioural development.

HECIS also provides suggestions for individual programs/teaching strategies, professional support for EC staff, parents/guardians, advice regarding referrals to other professionals/services, and a play group for families of children with additional needs.

HECIS currently employs five part time staff in teacher/support roles, both qualified and untrained, and one office administrator. The service is open 40 weeks a year and provides 4 weeks annual leave to staff, together with vacation leave for the remaining 8 weeks of school holidays (this is offered pro rata in relation to the position's working hours).
---
---
In-home personal care
Meals and food services
Respite and support
Social development
Administration Coordinator
Coordinator
Disability Support Worker
Teacher