Look for an employer
Search the carecareers Employer Directory below by location or employer name – you may just find your next employer!
---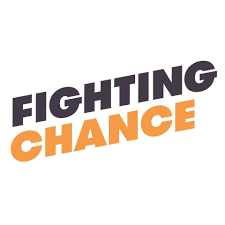 Address
Building A, 5 Skyline Place
Frenchs Forest
New South Wales
2086
Fighting Chance Australia
FIGHTING CHANCE designs, builds and scales social enterprises which move the dial for Australians with disability and their family.
We work to identify the challenges, hurdles and barriers faced by people with disability in their everyday lives and then design and build sustainable social enterprise businesses to bridge these gaps.
Our mission is to ask 'WHAT IF?', to see the world as it isn't yet, to imagine a future quite different to the present.
And then to make it happen with our two enterprises, Avenue & Jigsaw.
Avenue is a co-working space which exists to re-think the opportunities afforded to young adults with disability.
Avenue stands upon the steadfast conviction that all people have a contribution to make and should not be excluded from the economy simply because of their disability.
By taking an innovative approach to work and the traditional model of community participation, Avenue gives all people the chance to thrive and flourish as active participants in society.
Jigsaw is a social enterprise revolutionising the way people with disability receive job training, employment opportunities and the ability to transition into mainstream employment.
The heart of the Jigsaw model is a vibrant document management business, providing high-quality business-to-business services to corporate and government clients.
This commercial activity allows Jigsaw to create a range of training, employment and transitional opportunities for people with disability, to develop towards work-readiness in a supported, real-life, working environment.
---
---
Community access/Social participation
Day centre/Drop-in centre
Skills development
Social development
High/low and complex support
Administration
Administration Coordinator
Case Manager
Communications Coordinator
Community Care Worker
Coordinator
Corporate/Management
Disability Support Worker
Driver
Fundraising Officer
HR Coordinator
HR Manager
Information Officer
IT Support
Manager/Supervisor
Occupational Therapist
OH&S Officer
Payroll Officer
Personal Care Assistant
Policy Officer
Program Facilitator
Residential Support Worker
Team Leader
Training and Development Coordinator
WH&S/OH&S Officer
Youth Worker