Look for an employer
Search the carecareers Employer Directory below by location or employer name – you may just find your next employer!
---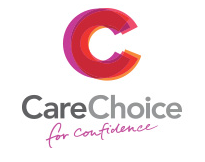 Address
E7/2A Westall Road
Clayton
Victoria
3168
CareChoice (Aust) Pty Ltd
CareChoice specialises in the provision of staff to the community care sector.
We are an award-winning, DHS-registered, quality certified community servide provider to a growing number of industry organisations including federal, state and local government, community service organisations and private entities.
With a proven track record and expertise in the delivery of quality staff, we are known for providing our partner organisations with creative and flexible workforce solutions through the recruitment, outplacement and effective ongoing management of temporary staff to the following key areas:
Aged care
Home and community care
Disability services
Welfare services and associated support services
---
---
Allied health care
Assessment and case management
Children's services
Community access/Social participation
Day centre/Drop-in centre
Domestic services
Home maintenance and modification
Home visiting
In-home personal care
Meals and food services
Residential care home
Respite and support
Skills development
Complex support
High and complex support
High and low support
High support
High/low and complex support
Low and complex support
Low support
Administration
Assessment & Case Management
Assessment and case management
Assistant in Nursing
Case Manager
Coordinator
Disability Support Worker
Enrolled Nurse
HR Coordinator
Occupational Therapist
Personal Care Assistant
Registered Nurse
Residential Support Worker