Who does the sector suit?
If you're looking for more flexibility, greater challenges, and for a career that is better aligned to your personal and professional values, then the disability and community care sector is for you.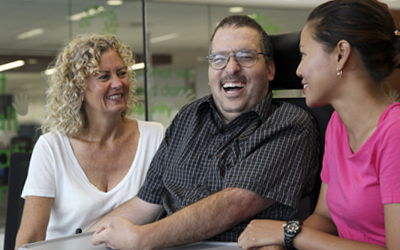 The sector offers a number of benefits in your career and life.
Here's a sample of the wide range of people that fit the sector.
Career changers – the sector attracts and supports people who are after a career that shares their personal values.
Mature employees – mature age workers are able to find a role that allows them to participate in community life whilst fitting in with their lifestyle.
Return to work parents – the sector is a great choice for parents who are returning to work after a career break and looking for flexible working hours.
School leavers, students and young adults – it's common for students to work Part Time during their studies to gain experience in the workforce.
New migrants/people from multicultural communities - workers from diverse backgrounds are valued and sought after by organisations and by the many people with different cultural identities that they support.